What's Worth Watching: 'Fargo' on FX for Monday, October 12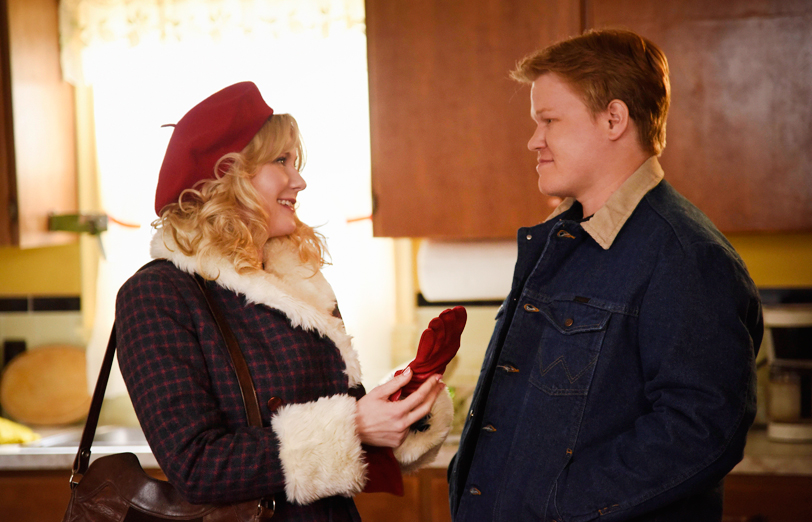 Fargo, "Waiting for Dutch" (Monday, Oct. 12, 10/9c, FX)
Laughter has a way of catching in the throat, curdling into a gasp or maybe a scream, as Fargo casts a mesmerizing spell of suspenseful whimsy. No sophomore-season True Detective-style letdown here. The winner of a miniseries Emmy for its first year is well on its way to earning a second if the first four episodes are any indication.
From its surreal opening scene, a hilarious outtake from a B-movie Western—to say more would give away the joke, let alone the foreshadowing—executive producer Noah Hawley's variations on a Coen Brothers theme are inspired in their quirky, shocking unpredictability and quite often surprising in their deeply felt humanity. Even a smarmy cockroach like Rye Gerhardt (Kieran Culkin), inept bagman and runt of a Fargo-based crime family, somehow evokes pathos when a desperate attempt to prove himself sets off a chain of terrible events in 1979 with dire consequences for residents of sleepy Luverne, Minnesota.
These include paragons of decency like state trooper Lou Solverson (Patrick Wilson, crisply playing a younger version of Keith Carradine's Season 1 role) and his father-in-law, Sheriff Hank Larsson (Ted Danson). "Just watch, this thing's only getting bigger," growls Luverne's resident conspiracy theorist, lawyer Karl Weathers (a grizzled Nick Offerman).
Indeed, among the marvels of the superbly and sprawlingly cast Fargo is its broad scope, encompassing a Kansas City mob syndicate at war with the Gerhardts. This clan is led by iron-willed matriarch Floyd (Emmy-worthy Jean Smart), who not only must cope with an outside threat but dissension from within by hothead eldest son Dodd (Jeffrey Donovan). We haven't seen a family this memorably funky in its violent dysfunction since the Bennetts of Justified. And yet, when Floyd declares at a summit meeting, "Don't assume just because I'm an old woman that my back is weak and my stomach's not strong," you never doubt her.
While this conflict brings to the icy region such sinister characters as loquacious hit man Mike Millikan (sly scene-stealer Bokeem Woodbine), a more random twist of fate ensnares local odd couple Ed and Peggy Blumquist, a humble butcher (beefy Jesse Plemons) married to an amoral beautician Peggy (Kirsten Dunst, a ditzy menace of sociopathic self-absorption).
"We're just out of balance," muses trooper Lou to wife Betsy (Cristin Milioti), who's battling cancer with stoic grace. Lou doesn't know the half of it. Where this web of bizarre intrigue is leading, with the mundane and macabre on a collision course as entertaining as it is harrowing, there's no way to know. And no way not to care.