'60 Minutes' Turns 50! A New Book Reveals What Happens Behind The Scenes
Tick, tick, tick! Time flies when you're documenting history—and making it in the process. Five decades have gone by since 60 Minutes first debuted on CBS. Since then, the top-rated primetime news magazine has been covering the most prominent characters and issues of the day, and—from presidential elections to corporate takedowns—often impacting what happens next. In honor of its big anniversary, longtime series executive producer Jeff Fager is coming out with a new book, Fifty Years of 60 Minutes. Featuring fly-on-the-wall accounts, it offers a glimpse at the stories behind the stories, with details about the inner workings of award-winning investigations like the Duke University rape case and insights into beloved entertainers from Katharine Hepburn to Jerry Seinfeld. "There are so many stories that mattered over the years that I wanted to talk about," Fager says. Here, he looks back on seven defining moments.
1. December 7, 1975: JFK's Former Secret Service Agent
The first 60 Minutes broadcast to air in the 7pm Sunday timeslot featured an emotional interview by Mike Wallace (who died in 2012) with retired agent Clint Hill. On November 22, 1963, the world had watched as Hill jumped atop the limo to shield the first lady in the wake of President Kennedy's assassination. Twelve years later, "Hill still felt guilty that he couldn't save the president," Fager says. "He had sought psychiatric help, and it was the first moment on TV that someone admitted that they were suffering from PTSD, though we didn't know what it was back then."
See Also
The veteran TV host and Weight Watchers spokeswoman started her career as a journalist.
2. October 28, 1984: Jackie Gleason
This segment by Morley Safer—titled "The Great One"—set the gold standard for profiles. "It was [creator] Don Hewitt's favorite story," Fager says. Lit like a scene out of The Godfather, the interview with the 68-year-old comedy legend took place in a dark, smoky bar—complete with a rented pool table—which Safer says helped put Gleason at ease. The former Honeymooners star even disclosed, for the first time publicly, that it was Orson Welles who had granted him his famous nickname. Says Fager, "That story was an example of us capturing someone who's larger than life, which isn't easy to do."
3. January 26, 1992: The Clintons
When then-Arkansas governor—and presidential candidate—Bill Clinton was outed for his alleged affair with Gennifer Flowers, every major outlet tried for the get. But Steve Kroft prevailed, thanks to a former colleague turned DNC employee who vouched for him with the Clintons. In the interview, Bill admitted, "I have acknowledged causing pain in my marriage." But Hillary made the real impact after she said, "I'm not sitting here like some little woman standing by my man like Tammy Wynette. I'm sitting here because I love him and respect him." Says Fager, "Bill Clinton turned into a front-runner."
4. February 4, 1996: The Big Tobacco Whistle-Blower
In November 1995, Jeffrey Wigand, a former research director at tobacco giant Brown & Williamson, confirmed on camera that corporate executives knew they were getting people hooked on nicotine—contrary to their testimony before Congress. But CBS kept 60 Minutes from broadcasting it due to a possible lawsuit. Wallace went on the air to divulge that a tobacco story was being blocked. It wouldn't see the light of day until three months later…after they'd been scooped. For Fager, "It was a real hit to us that we didn't break it."
5. November 22, 1998: Dr. Death
In "Death by Doctor," assisted-suicide advocate Dr. Jack Kevorkian was shown administering lethal drugs to an end-stage ALS patient. After the controversial footage aired—Kevorkian had made the video himself and supplied it to 60 Minutes—the pathologist served eight years in prison for second-degree murder. There was so much anger over the segment, Fager says, that five CBS affiliates wouldn't run it. "The New York Times accused us of being like the internet! It was ahead of its time if you think about how far we have come as a society in terms of accepting the right to die."
See Also
One week after announcing his retirement, the longest-running correspondent at the venerable program passed away.
6. April 28, 2004: Abuse at Abu Ghraib Prison
What Fager describes as "the most significant war story we ever reported" exposed how American soldiers had physically and sexually assaulted Iraqi prisoners in 2003. "We realized that there was something new that didn't feel very American going on in our military with what became known as advanced interrogation techniques," Fager recounts."When I first saw the pictures, I remember thinking, 'Our country wouldn't do that.' Well, we did."
7. September 27, 2015: Putin
"This was one of our most impactful season premieres," Fager says of the episode that featured Russian President Vladimir Putin granting a rare interview on American TV. When Charlie Rose asked him if Russia was still a power to be reckoned with, he responded, "I hope so, otherwise why have nuclear weapons at all." Also on the same broadcast: Scott Pelley's separate sit-down with Donald Trump, inspiring the future president to refer to himself and Putin as "stablemates."
60 Minutes, Sundays, 7:30/6:30c, CBS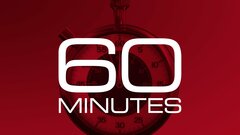 Powered by