Morley Safer of '60 Minutes' Dead at 84
Last week, CBS News announced that longtime correspondent Morley Safer, who had been with the network for fifty years and with 60 Minutes since 1970 was retiring. Now we know why; his health was declining when the announcement was made, and he died today at the age of 84. The CBS News obituary for the veteran correspondent said he watched the long-planned tribute that the network aired Sunday from his home.
RELATED: 60 Minutes Correspondent Morley Safer to Retire; Tribute Scheduled for Sunday
"This is a very sad day for all of us at 60 Minutes and CBS News. Morley was a fixture, one of our pillars, and an inspiration in many ways. He was a master storyteller, a gentleman and a wonderful friend. We will miss him very much," said Jeff Fager, the show's executive producer.
While Safer had cut back on his workload a decade ago, he still filed a handful of stories every year, the last of which was in March. And he also contributed stories on art and others that aligned with his interests to CBS Sunday Morning. And he still could break big news, as his 2011 interview with Ruth Madoff proved.
RELATED: 60 Minutes Correspondent Bob Simon Killed in Car Crash
Safer was the last of the "old guard" at the program, who had joined during its first few years, to still file stories. And with Mike Wallace. Ed Bradley, Harry Reasoner, and Don Hewitt gone, the only surviving member of that early group is Dan Rather, who, of course, left CBS a decade ago. This also comes just over a year since correspondent Bob Simon was killed in an auto accident.
60 Minutes, Sundays, 7/6c, CBS.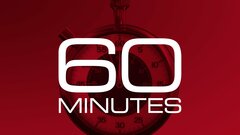 Powered by