For Donald Trump, 'The Apprentice' Effect Is real Trump's reputation from The Apprentice past had a "definitely significant" but not a  "HUGE" effect on The Donald's polling numbers, according to CNN's David Axelrod, a former senior advisor to President Obama. Axelrod had his media planning and analytics firm AMG examine how Apprentice viewers impacted the Republican presidential race. Among Apprentice viewers, Trump had a 62% favorability rating, while it was 37% for non-viewers. Meanwhile, his support among Apprentice viewers was 38%, compared to 21% for non-viewers. PLUS: Duck Dynasty star endorses Trump after endorsing Bobby Jindal, and Trump helps boost 60 Minutes.
Kelly is joining Jason Katims' Hulu cult drama, playing a woman Aaron Paul is possibly having an affair with, while Turner will play Hugh Dancy's mom.
About 12.1 million tuned in for the CSI swan song.
Thursday's visit will be the secretary of state's second interview with Colbert. Cameras followed Kerry during his first visit, to The Colbert Report, in 2007.
The order for the "back nine" scripts of the season doesn't guarantee that those nine scripts will be ordered to series.
While movies enjoy destroying monuments, TV has been more circumspect.
"Heartbreak is eternal" in this poster featuring Stefan and Damon.
A new adversary will send Sarah in a "horrifying" new direction. PLUS: Rookie Blue alum joins Orphan Black.
Hader's arrival neutralizes the Fox comedy's greatest asset the "fire-and-ice combo" of Andy Samberg and Andre Braugher. PLUS: How Brooklyn Nine-Nine plans to avoid the Moonlighting Curse, and Brooklyn Nine-Nine needed to embrace change.
Watch the Facts of Life alum in the trailer for Season 8.
Showtime shows usually fizzle out after two seasons, but Masters of Sex still had a lot of real-life material to work through to maintain its quality.
Read an excerpt from The Year of Yes, which hits stores on Nov. 10.
Check out the latest photo of Dave and his thick white beard.
HBO has posted the full Vice Fixing the System episode.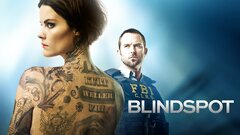 Powered by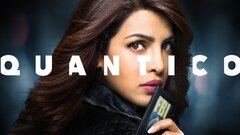 Powered by