Will Friedle on Inheriting Chris Pratt's Role in Disney XD's 'Galaxy' Series, and How He Dealt With Years of Anxiety
For animation fans, Will Friedle is the man. Or at least the Batman. Friedle, also known for his on-camera work on Boy Meets World (1993-2000), gained immediate genre cred in 1999 when he began voicing the role of Terry McGinnis, the futuristic Batman in Batman Beyond. Since then, he's been behind a variety of 2D roles, including Ron Stoppable on Kim Possible, Lion-O on ThunderCats and Bumblebee on Transformers Prime.
And now, he will be voicing Peter Quill/Star-Lord in Disney XD's new animated version of Marvel's Guardians of the Galaxy, which premieres Saturday, Sept. 26 at 9:30/8:30c with two back-to-back episodes. Here, Friedle discusses his new role (played by Chris Pratt in the 2014 blockbuster of the same name), how he dealt with his long-term anxiety disorder when he recently appeared on the Disney Channel's Girl Meets World, and how not to sound like a jerk.
RELATED: See a Sneak Peek of Episode 1 | Episode 2
How did the role of Peter Quill on Guardians of the Galaxy come about for you?
This was a regular audition, although this was a super-secret audition, so you actually had no idea what you were reading for. [I was told], "Hey, meet here at such and such a time. Once you get in there and sign your non-disclosure agreement, then they're going to hand you the packet, then you can read the material and spend some time with it." You sign the NDA, they slide the manila envelope right over to you. Opened it up and there it was.
Star-Lord/Peter Quill can be kind of a jerk. In terms of your performance, how do you make sure he doesn't come across as a total jerk?
I thought that, in the film, [Pratt] really came off with that perfect kind of balance. I wanted to make sure that we were able to translate that into the show. He did that so well, with that kind of, "Yeah, he's a jerk, but he's the jerk you want to hang out with. He's the cool kind of jerk."
This character, for the general public, is known now as basically Chris Pratt. How do you let, or not let, his performance influence you?
I wanted to be influenced by the "style" of the character. He was so good in the film, [but] I had to take what I liked from his character and go in fresh. The show wouldn't be as good as it turned out if I was in there going, 'All right, I'm going to try to do my best Chris Pratt.' It just would've sounded lame. Luckily, I think we pulled it off.
Have you ever met Chris Pratt before?
I haven't. Oh, I'd love to. I've tweeted him twice asking for his blessing, and he hasn't gotten back to me yet. So I am assuming that he's waiting for the show to come out before he says anything. Because if I just tank, then he'll be like, "See, I told ya."
How does the cast feel about Kevin Michael Richardson, who voices Groot, and who only has to say three words ("I am Groot") over and over again?
[Laughs] It's one of those things where, for anybody who isn't in this industry, it probably looks like, "Wow, easiest job in the world!" But we know he's got the toughest job in the room. Because, he has three words to explain everything that's going on with his character. And he does it flawlessly. You feel everything that happened to him through these three words. It's pretty spectacular.
Guest starring on Girl Meets World this year for three episodes was kind a big deal for you personally.
It was a big deal for a number of reasons. It was the first time I was back on camera in over 10 years. It was playing Eric Matthews again, which was crazy. And, also, I deal with anxiety disorder, and I have since I was 23, so to get back out there again in front of the camera, in front of the audience, it was a very big deal for me. Personally, it was a big deal, but it was also professionally a big deal, to say, "Okay, maybe it's time to step back in front of the lens and see what happens." Man, it was just a blast.
You also talked about that anxiety for a Girl Meets World fan site. You said there couldn't have been a safer way to jump back in.
Talk about the planets aligning for me to get back on camera. It was, "Hey, you're playing the character you played for seven years. You're doing it with a crew that you already know. You're doing it with actors that you already know." Unless somebody came up to me and said, "Hey, we're going to shoot a movie in your house called 'The Will Friedle Show Starring Will Friedle,' it would have been impossible for them to put me be back on camera. It kind of sparked the [creative] juices again, and now I'm walking around going, "I think I want to do this again."
Were you still nervous while filming?
When you deal with anxiety, you never really know how it's going to hit you, which is one of the things that makes you so anxious. When you're doing something stressful, there's always an undercurrent of anxiety, but you don't know if you'll have a panic attack when you get out there, and you don't know how big the panic attack is going to be. So that adds to your stress. But I got out there and was so "arms wrapped around me" by the audience. It was one of the best nights of my life. Just hearing the crowd. And, I got a big standing ovation. It was very emotional.
Is the anxiety disorder why you went into voiceover work in the first place?
Actually, no. I went into voiceover work because I lucked out. [Animation producer] Bruce Timm's wife was a huge Boy Meets World fan, and they were casting for Batman Beyond [1999-2001]. She said, "Oh, you should bring Will in." Ended up getting the part and just falling in love with VO. By the time the anxiety really hit me, I was already doing Batman Beyond, Kim Possible [and] some other shows. So I was more lucky than anything else, that I had something in the business that I loved just as much—if not more—at the time, than on-camera acting. If I do really commit to coming back on camera, it's going to be a fun secondary kind of job, and voiceover will really be my primary career.
Have you gone out for any other live auditions yet?
I haven't. You know, it's one of those things where I don't know what I'm going to do. I'm not sure I'm going to audition again. I might do something where I'll write my own projects. I've been very lucky in my writing career. I'm still, I think, the youngest freelance writer in the history of Disney. I wrote a film for them when I was 19. I wrote for ThunderCats, Transformers, Girl Meets World, Teen Titans Go. So I haven't decided how I'm going to go about being back on camera, or even if I'm 100% committed to doing it.
What kind of reactions are you getting from talking about your anxiety openly?
A lot of people have been saying to me, "Hey, you made it easier, because I've been able to talk about it." It was one of the things where, invariably, you'll sit down at a table with 10 people and say, "Well, I deal with anxiety." Five other people will raise their hands and go, "Hey, so do I." It's very common, and nothing has helped me more than talking about it. And when you get that out there, it takes so much of the pressure off. Apparently, when you get older it gets easier, because it has for me. You can come through it. But talking about it certainly has helped quite a bit. It's been certainly an interesting year for me, all the way around. It's been phenomenal.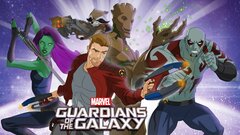 Powered by