8 Outrageous 'Keeping Up With the Kardashians' Moments
Call the Kardashians what you want, but it's hard to knock their savvy. Over the last decade, the Kardashians have turned countless selfies, shameless oversharing, and one infamous sex tape into a veritable empire, all built on the backbone of their heart-meets-hijinks reality sitcom, Keeping Up With the Kardashians. But perhaps what's made Kim, Kourtney, Khloé, Rob, Kris, Kylie, Kendall and Bruce/Caitlyn most enduring is their unfiltered, over-the-line, and flat-out funny family antics—the kind of close-knit button-pushing that makes you simultaneously uncomfortable and wildly entertained.
As Keeping Up With the Kardashians prepares to celebrate its 10th anniversary—yep, it's really been that long—revisit their most boundary-crossing moments below.
1. When Kris Accidentally Drugged Rob
When a friend passed along a few male enhancement pills, Kris Jenner decided to put them to the test and slip one into Bruce Jenner's coffee. Instead, Rob inadvertently drank the drug-laced brew, and wound up in the emergency room when he was, ahem, excited for so long that he required medical attention.

2. When Kylie Gave One Memorable Pole Dance

Way back in the pilot, then-nine-year-old Kylie hopped on a stripper pole and flaunted some dance moves well beyond her years. (For the record, she recently told E! it was "so embarrassing.")
3. When Kourtney Gave Khloé a DIY Brazilian
Pressed for time before her then-husband, Lamar Odom, got back to town, Khloé agreed to let Kourtney give her an at-home bikini wax, but with disastrous results: Kourtney accidentally burned her.

4. When Kim Hired a P.I. To Follow Scott
Concerned that Scott was up to something shady, Kim hired a private investigator to tail him. Kourtney was understandably furious when she found out, and kicked Kim out of their Miami suite.

5. When Kourtney and Kim Served Everyone "Placenta"
When everyone gave Kim and Kourtney flack for wanting to eat their own placenta, they decided to teach their family a lesson by serving it up for dinner. It was actually brisket, but it did the job: Everyone was convinced (and disgusted).

6. When Kris "Oiled Up" Brody Jenner

In an attempt to bond with Brody, Kris began "oiling him up" with sunscreen during the family's trip to Greece, but things quickly got awkward. She told him his back reminded her of Bruce's (his dad), then jumped on top of him when Khloé called her out for being inappropriate. It's clear she was just trying to be funny—and the Kardashians are an affectionate bunch—but it may not have been the best way to approach a tense relationship.
7. When Brody Walked in on Kim

While on their family vacation to Thailand, Kim shot a personalized selfie book for her husband, Kanye West, who couldn't be there. She was in the midst of taking a nearly-nude photo when Brody unknowingly walked in. The rest of the family then proceeded to tease him about his crush on Kim—his step-sister, mind you—for the rest of the trip.
8. When Kim and Kourtney Had a Smell-Off
Ever the competitors, Kim and Kourtney decided to have a smell-off after hearing that pineapple juice can make a woman's genital area smell better. Khloé judged, and ultimately declared Kim the winner.
The Keeping Up With the Kardashians 10-Year Anniversary Special airs Sunday, Sept. 24 at 9 p.m. ET on E!, followed by the Season 14 premiere on Sunday, Oct. 1 at 9 p.m. ET.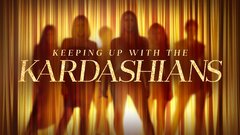 Powered by