'The Big Bang Theory' Premiere: Showrunner Steve Molaro Dissects Nuptials and Breakups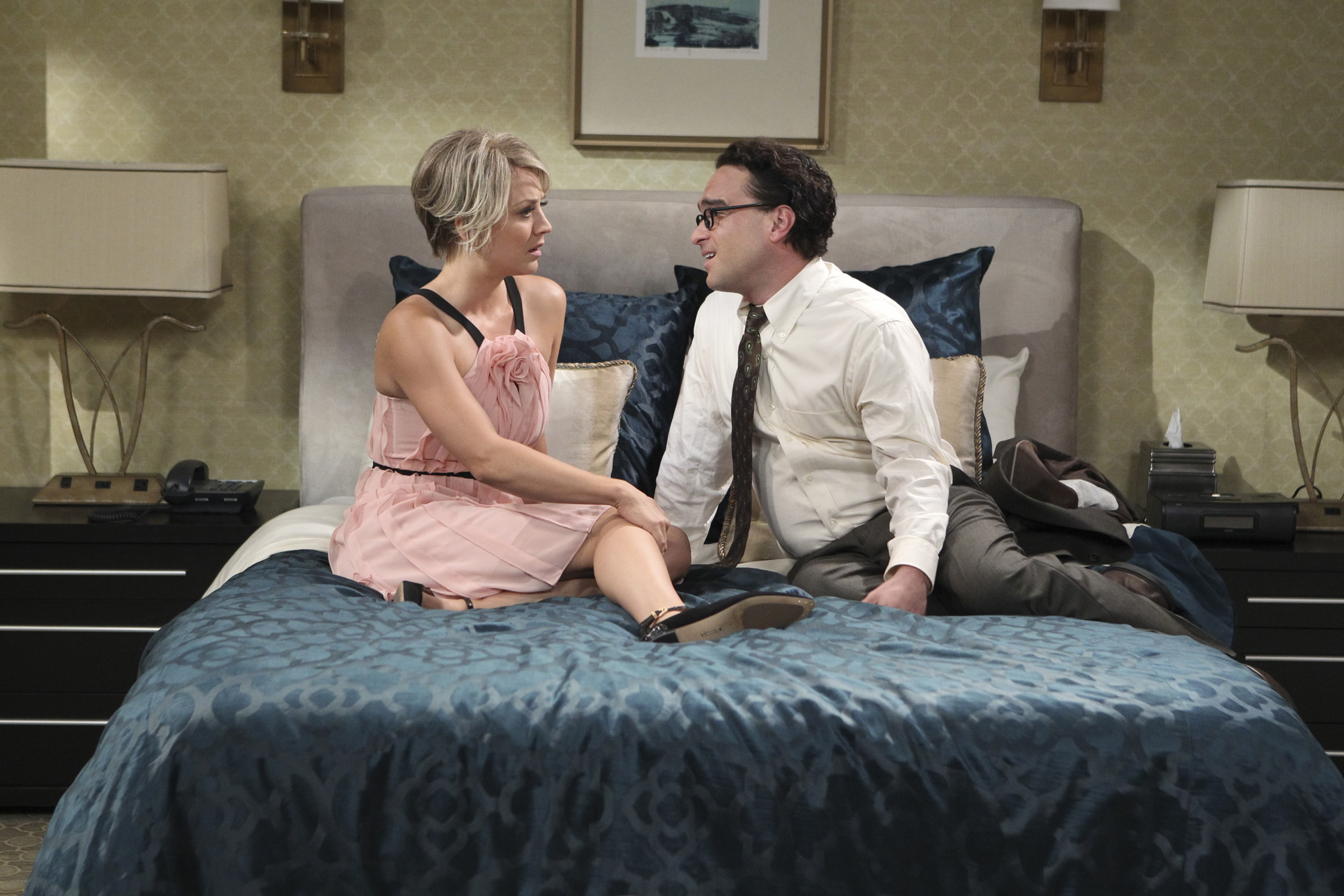 Spoiler Alert! Do not read further if you haven't watched the Season 9 premiere of The Big Bang Theory.
They finally said "I do," but will it last?
After over a year of engagement, The Big Bang Theory's Leonard (Johnny Galecki) and Penny (Kaley Cuoco-Sweeting) tied the knot on Monday's Season 9 premiere. The couple made it official in a Las Vegas wedding chapel while the rest of the gang watched via online streaming from the comfort of Howard (Simon Helberg) and Bernadette's (Melissa Rauch) living room. But the romance of their wedding night was interrupted when the subject of Leonard's infidelity while on a research expedition came up yet again.
Meanwhile back in Pasadena, Amy (Mayim Bialik) officially broke off her relationship with Sheldon (Jim Parsons) because of his incessant nagging. Showrunner Steve Molaro breaks down Leonard and Penny's big day and previews what's next for Sheldon and Amy after their split.
Why did you ultimately decide to showcase Leonard and Penny's wedding in the premiere?
We just felt strongly that we didn't want to make the fans feel like we walked up to a thing and then blinked and walked away again. So we said let's do it, let's just pull the trigger on this. It was set up pretty well in the season finale, and you understand that there's tension, but they've been circling around it for so long. I also understand where Penny's coming from. We've made it this far and we're just going to get scared again if we don't do it, so let's do it.
Why a Las Vegas chapel wedding and not a big ceremony with everyone in attendance?
Well, they were on their way there, so it just seemed like we needed to do it there and not chicken out or manufacture an artificial way to get the whole gang to Vegas. So having them be able to use a little bit of technology and still watch the wedding the way they did seemed to solve a lot of problems. And I thought it would be an interesting little take on it with the Internet streaming. We watched a few streamed weddings before we started writing. We just wanted to get a sense of what it was like and how romantic versus cheesy it was, so that was helpful. I found that at least on the weddings that we saw on the Internet, the rooms are a little more hospital-like and depressing than you might want for your wedding day. So for the set, we tried to keep it a little cheesy and depressing, but it was decorated in a way that when it came down to the actual vows, you could catch it from an angle with the flowers where it actually looked nice.
Do you think Leonard had been holding onto those vows for a while?
Oh, without a doubt. He did not write them that day. He's probably had them in his wallet with that ring for quite a long time. And Penny was on the spot to come up with something. It seemed that it might be a goof on the surface, but that's what I loved about it because by the end of it, it's perfect for Leonard. It's one of his favorite movies and it landed great, and that was one of those things where I was really excited about it after we had written it. I was talking to Kaley on the phone and she had asked if they had gotten married or not, and I told her that they did and I said, "I'm really excited about the vows, do you want me to tell you?" And she said, "No, I want it to be a surprise when I read it." But she knew that I was excited about it, so boy did she nail it down and do it better than I could have ever hoped. It was just amazing.
Leonard and Penny had a rough first night as newlyweds, however. What will they have to work on going forward for this marriage to succeed?
I think he has shaken her up a little bit. I think she's just never perceived him as someone where a thing like that could even begin to happen. That rattles her view of him as they work their way through that.
Is Mandy, the girl that Leonard kissed on the boat, going to continue to be an issue for them?
We will meet her in the following episode next week in his attempt to try to fix this somehow.
We also saw Sheldon and Amy call it quits. Is this for real?
This started in the season finale on their fifth anniversary when they were making out and he was thinking about The Flash. And while you could argue whether or not that singular moment was worth her fighting with him, if you look at it as five years of that and all those little paper cuts adding up, I understand where Amy is coming from. They are definitely apart and this is something that is new for him to deal with, and it's been really interesting for us to see him try and comprehend and make his way through it and try to find a solution to something that you can't apply science to. His frustration has been really interesting for us to watch as we've been going through these episodes. If he would just leave her alone for two minutes, it might have been okay! But there's more of that to come and the harder he tries, he's only making it worse for himself.
How will Amy deal with the breakup?
It's hard. I think it hurts. She just wants a little time to think and figure it out and as she says in an upcoming episode, "Every time you contact me, it reopens the wounds all over again."
But he still hasn't mentioned the engagement ring to her. Would that change things?
He has a lot of feelings about it. In the premiere, we learn that his mom gave it to him. And the wedding ring will come up on and off again in a few episodes down the line.
RELATED: Visit Our Fall Preview Page to Check Out New and Returning Shows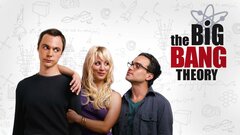 Powered by