How Frank's Vision of the Atomic Bomb Will Change on 'Manhattan'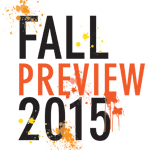 When government henchmen hauled Frank Winter (John Benjamin Hickey) out of Los Alamos and into the desert at the end of Manhattan's first season finale, it wasn't for a vacation. The physicist had just falsely confessed to treason involving his work building the atomic bomb. His goal: to exonerate a colleague and keep the project humming to end World War II posthaste. But as the drama returns, jailed Frank will have his views stirred by creepy Colonel Darrow (new series regular William Petersen), who thinks nuclear weapons should also be used to make America a superpower. We asked Hickey about the show's sophomore season and how Frank learns to start worrying and no longer love the bomb.
RELATED: Sneak Peek Manhattan Photos of Season 2
Where is Frank taken?
He winds up in this very scary, deeply covert military prison. We filmed in the abandoned cell blocks of a real prison in Santa Fe, where one of the worst riots in U.S. penal history took place. I'm not a huge believer in ghosts or bad juju or even karma, but this was definitely the kind of place that made you believe.
How does meeting Colonel Darrow change him?
Frank fought in the First World War and saw all the ravages of it. He has a messianic zeal to end World War II, to not cost any more lives than necessary. He believes the bomb is being created for one reason only: to defeat the Nazis. Now the blinders are coming off Frank in a very extreme way. He begins to see the future, and it is not about using the atomic bomb as a means to stop the war but as a means by which to do the business of war.
RELATED: Check Out New and Returning fall Shows
In the finale we learned that the real spy on Frank's team is Jim Meeks (Christopher Denham). Did you know it was him?
No! They kept the actors in the dark. But it's a show about secrets and people who really know how to keep them. Actors have loose lips! The thing about Meeks is that there were some spies at Los Alamos trading secrets with the communists, not because they wanted the Russians to have power over America, but because if just one country has the power to build this bomb, it means the end of the world. If we share the knowledge, we will never be able to destroy each other. Meeks and Frank end up in a very precarious relationship and a very precarious situation together by the end of this season. Fasten your seat belt!
Manhattan, returns Tuesday, Oct. 13, 9/8c, WGN America
Powered by