'The Walking Dead' First Look: Michonne Preps for Battle
The walls are closing in when The Walking Dead returns for its sixth season.
TV Insider has your first look at Michonne (Danai Gurira) being reunited with her trademark katana, which she briefly "retired" last season after becoming co-constable of the Alexandria Safe-Zone.
Season 6 picks up immediately following the events of last spring's finale when Rick Grimes (Andrew Lincoln) executed Alexandrian Pete (Corey Brill) in front of a shocked town hall meeting. But new threats both inside and outside the community will force Rick, Michonne and the other survivors to reevaluate their roles within the group and take drastic actions in order to protect their people and their new home.
The Walking Dead premieres Sunday, October 11 at 9/8c on AMC.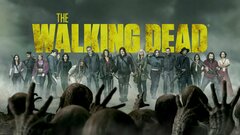 Powered by