'Homeland' Pulls Carrie Back Into a Complicated CIA World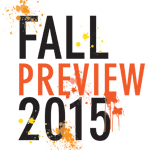 Berlin is a city of displaced persons. They come to escape from persecution or prosecution or—like Homeland's Carrie Mathison (Claire Danes)—the past.
In Season 5, two years have passed since we last saw the former CIA spook, now living a domesticated life abroad with her daughter, Franny, and nice German lawyer Jonas Happich (Alex Fehling). He may look a lot like her dead lover, Nicholas Brody (Damian Lewis), but, promises executive producer Alex Gansa, "he's very much the opposite."
"Carrie has changed her life in direct response to what she's been up to for the last 10 years," Gansa explains. Now out of the spy game, she heads up security for billionaire philanthropist Otto Düring (Sebastian Koch), a George Soros-type funder of free and open societies. Her international contacts and negotiating skills prove valuable in the season opener, when she must reach out to Hezbollah so her current boss can safely visit a Lebanese refugee camp the terrorist group controls.
RELATED: Roush Review: Homeland's New Season Is 'Wildly Suspenseful'
But Carrie can't run forever, especially in Berlin (where the series filmed this season), which Gansa calls "a great town for spies." Her carefully constructed life begins to crumble after a hacker stumbles upon a cache of CIA files exposing covert intelligence cooperation between Germany and the U.S. He leaks the documents to sympathetic anti-surveillance journalist Laura Sutton (Sarah Sokolovic)—in true-life terms, think Laura Poitras, confidante of whistle-blower Edward Snowden, who went on to make the Oscar-winning documentary Citizenfour.
Carrie is already considered a possible CIA plant by her leftist colleagues at the Düring Foundation, "who are out to expose government secrets," Gansa says. Meanwhile, she's deemed a traitor by her old agency friends, including Berlin station chief Allison Carr (Miranda Otto), for even working there.
She'll have nowhere to hide once her former mentor Saul (Mandy Patinkin) arrives to clean up the leak, assisted by Peter Quinn (Rupert Friend), her onetime protector and potential love interest. Returning from a lengthy Special Ops detail in the Middle East, "Quinn has come back a different person," warns Gansa, who sums up Season 5 this way: "This is an incredibly dangerous and complicated world. We have to do our best to portray that in all its grayness and uncertainty."
RELATED: Check Out New and Returning Fall Shows
Homeland, Returns Sunday, Oct. 4, 9/8c, Showtime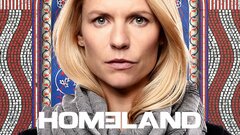 Powered by