Couples Therapy: Catching Up With the 'This Is Us' Pairings for Season 2
Six months have passed since the last episode of This Is Us aired, so let's hope fans have had time to collect themselves. Season 2 of the NBC hit kicks off with the big three Pearson siblings ringing in their 37th birthdays—and all the major couples, past and present, are about to get right back on the emotional roller coaster. Here's what's next for the duos.
1. Jack and Rebecca (Milo Ventimiglia and Mandy Moore)

Remember that devastating circa- 1996 fight in the Season 1 finale that ended with this dad and mom deciding to separate? "We pick up immediately after to explore what happens when a marriage hits a hurdle like that," says executive producer Isaac Aptaker, confirming that Rebecca's musical aspirations and Jack's alcohol abuse will be ongoing factors. And the looming question of how and when Jack dies will be addressed, vows Aptaker: "A big piece of the puzzle will be answered in the premiere."
See Also
'This Is Us' is always full of surprises, and the emotional season finale was no exception. Let us count the ways we didn't see what was coming.
2. Randall and Beth (Sterling K. Brown and Susan Kelechi Watson)
Arguably, nobody in the Pearson clan has been through as many shake-ups as Randall—or his wife, for that matter. Upon losing his biological father, William (Ron Cephas Jones, appearing in flashbacks this time around), the dad of two quit his high-pressure job and dropped a bomb on his better half: He wants to adopt a child. "Beth is supportive and patient," Watson says, "but forced to look at some permanent changes she wasn't planning on. They are not on the same page." How out-of-sync will this rock-solid couple get? "They'll have [tough] moments," Watson says. "But we know that they still love each other and choose each other, which is what allows us to go there."
3. Toby and Kate (Chris Sullivan and Chrissy Metz)
Engaged lovebirds Kate and Toby resolved to grow closer—and living together will surely expedite that. "Cohabitating is tricky," Sullivan says. "There are all these new compromises—people can no longer do exactly what they want." Kate's efforts to become a professional singer expose vulnerabilities, and both are confronted with choices about their weight-loss journeys, particularly in the wake of Toby's health scare. "I imagine a heart attack would be a serious wake-up call," Sullivan says. Wedding bells are not yet imminent either. "We're not in any hurry, but it would be nice," the actor says. "I've died many times on film, so I'd like to have my first on-screen wedding!"
4. Kevin and Sophie (Justin Hartley and Alexandra Breckenridge)
Reunited, and it feels so…long-distance. After a 12-year break, Kevin reconciled with Sophie, his ex-wife and true love. But with his acting career poised to skyrocket (he's gearing up to make a Ron Howard movie in L.A.), staying connected with the NYC-based nurse could prove challenging. "They're juggling busy lives," Aptaker warns. Still, considering Breckenridge has been promoted to series regular, it's probably safe to get attached. "She's definitely part of the family," Aptaker adds. "We love putting Alexandra and Justin together. They're two wildly charming, insanely attractive people who also happen to be winning and funny."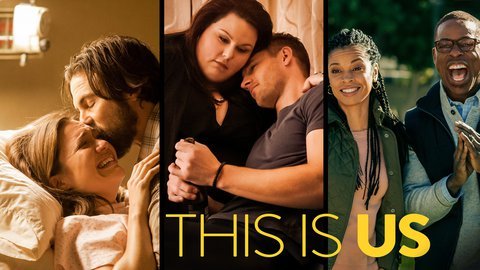 Powered by