First Look: Mulder and Scully Minimates From Diamond Select Toys
We want to believe that you covet these collectibles as much as we do. Thanks to the clever kids at Diamond Select Toys, early 2016 will see the arrival of products perfect for diehards of The X-Files, which is returning to FOX in an upcoming miniseries.
The Minimates versions of the reunited Feds reflects their new looks, with Mulder sporting some five 'clock shadow and Scully looking a bit blonder than she used to be. The two-figure set will be available for $9.99, which isn't bad seeing how that includes 14 points of articulation, wee little sidearms, badges and the chance to stage all of your unsettling fan-fiction in two-inch form.
For old-school fans, there are also slightly larger, vinyl versions based on the characters' original looks. These 4-inch Vinimates are just as blocky fun in design as the Minimates, but Mulder is way less disheveled, while Scully is sporting both her classic red hair and, if you look closely, a deep-seated sense of skepticism. Each are sold separately for $9.99 each, but you should really get them both. Last time these two split up, we wound up with Agents Doggett and Reyes.
All of the items will be available for pre-order at DiamondSelectToys.com soon!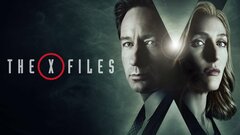 Powered by