Jimmy Kimmel Tried to Upstage a Donald Trump Speech On Monday, a crazy guy wearing a "DTF" cowboy hat sitting behind The Donald at his Dallas rally caught the eye of people on Twitter. Turns out that guy is Jimmy Kimmel Live gadfly Jake Byrd, AKA Kimmel writer Tony Barbieri. In addition to being a huge fan of O.J. Simpson and Paris Hilton, Byrd is also a supporter of Donald Trump.
The former Daily Show host said he was "embarrassed for our country" this morning during a rally this morning in front of Capitol Hill. Stewart is set to testify before Congress on a bill to help 9/11 first responders who became ill after working at ground zero. PLUS: Stewart says he's having fun not working.
The New York Times confronted Rannazzisi on his lie this week after finding evidence that "undermined his account" of his oft-told 9/11 story. The Times notes that Rannazzisi admitted his lie "after a day of deliberation….Actually, he had been working in Midtown that day, and not for Merrill Lynch, which has no record of his employment and had no offices in either tower." PLUS: Rannazzisi apologized to SNL's Pete Davidson, whose firefighter dad was killed in the World Trade Center attack, after Davidson took a shot at him on Twitter. UPDATE: Comedy Central is trying to figure out what to do with Rannazzisi's special, scheduled to debut on Saturday, and Rannazzisi defended by League wife Katie Aselton.
She'll co-star on Julian Fellowes' Doctor Thorne.
According to The Daily Mirror, Coleman will next star in ITV's miniseries on the life of Queen Victoria, who until last week was Britain's longest-serving monarch.
Clarke took to Instagram to clarify her words: "If it's gratuitous for gratuitous sake, then I will discuss with a director on how to make it more subtle. In either case, like a good Mother of Dragons, I'm always in control."
He'll play the writer/creator of the fictional Grinder TV show on the Fox comedy.
Louis C.K and Galifianakis co-created the comedy about a Bakersfield man whose dream is to become a professional clown.
Judy Sheindlin, the Guinness World Record holder for "Longest Running TV Judge," says of her milestone: "For me it's a fantasy, and the most interesting thing is that [Judge Judy] has stayed a relevant program on TV for 20 years. Do I understand it? No. I don't understand a lot of things going on today. I think it's some sort of synergistic thing with America — something about plain-speak and linear thinking and getting from point A to point B."
The CMT reality show will return for a fifth season.
"This not the first time she's left," Behar said of her former View co-star on Watch What Happens Live. "She's left before. She's like the Sarah Palin of television. She quits in the middle of her job!" Behar quipped. "But you know, she's so rich, and she's the first person to tell you, she don't care."
The 24 alum's role on the zombie drama is being kept top-secret. PLUS: Check out Season 6 portrait photos, including one of Carol.
Watch them re-create the "dying art."
For about 20 minutes, a hacker took over The Vampire Diaries star's Twitter and professed Somerhalder's love for former co-star Nina Dobrev, before apologizing.
The Major League Baseball team had Davidson dress as Christian Yelich yesterday.
Every episode of the HBO comedy is now available for streaming.
"Let the sun shine," states the poster, featuring Meredith Grey holding an umbrella.
Harris' variety show looked good perhaps because many of its best bits were lifted from the British show it is based on, Ant and Dec's Saturday Takeaway. PLUS: It was a so-so effort that didn't fully utilize Harris' talents, it's a bold super cheesy experiment, why did it force the women to play dumb?, there was too much focus on Harris, virtually no talent was on display, it benefits from being unrestrainedly bananas, and Best Time Ever had a solid ratings debut.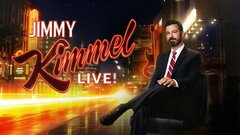 Powered by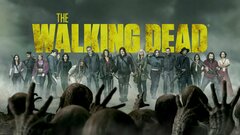 Powered by