Be Warned: 'The Bastard Executioner' Is Full of 'Gore, Violence and Blood' (VIDEO)
https://player.waywire.com/?id=K0K9ZR16J2VKQ798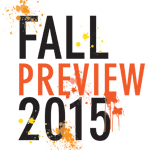 The Bastard Executioner is the latest show from Kurt Sutter, creator of Sons of Anarchy and The Shield. The show is somewhat of a departure for Sutter, as it's set during medieval times and follows a "former knight of Edward I" named Wilkin Brattle, who's "trying to turn his back on that violent life," said Lee Jones, the sword-wielding lead.
RELATED: Roush Review: Executioner Is One Bloody Bastard
Three of the show's cast, including Jones, shared what role their characters will play. And because Bastard is set in medieval times, surviving the world means everyone must face "gore, violence and blood" on a daily basis, revealed Katey Sagal (Sons of Anarchy), who plays the healer, Annora of the Alders, whose goal is to help Wilkin find a higher purpose.
As for Stephen Moyer (True Blood), his character, Milus Corbett, is the "Dick Cheney of the gang," a right-hand man and best friend to a powerful baron.
Watch the video above to hear the cast reveal some crazy set stories and how they got into shape for the period drama.
RELATED: Check Out New and Returning Fall Shows
The Bastard Executioner, premieres Tuesday, Sept. 15, 10/9c, FX
---
Questions? Ask Critic Matt Roush!
TV critic (and occasional TV therapist) Matt Roush answers viewer questions and concerns in his Ask Matt column each week. Wondering about plots, characters and twists on The Bastard Executioner? Submit your query to Matt via the form below: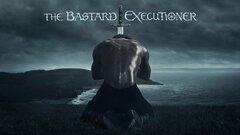 Powered by