Give Kurt Sutter Credit for Recognizing it was Time to End 'The Bastard Executioner'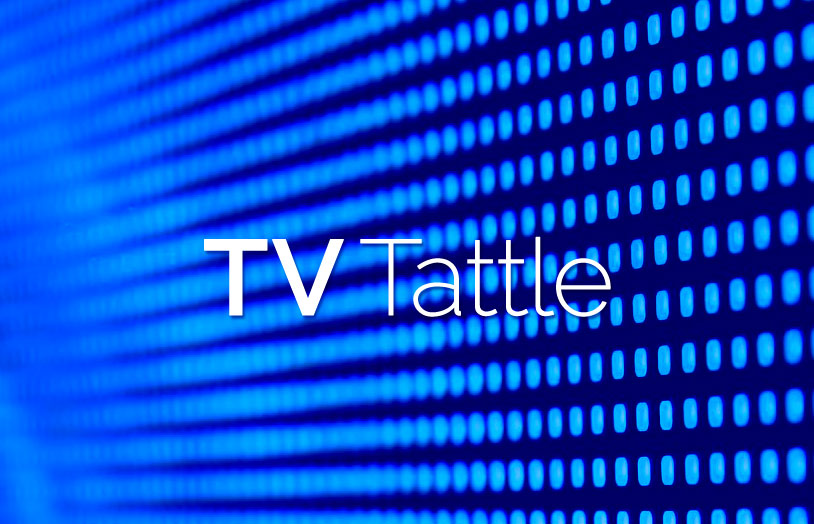 Sutter went out in a "blaze of glory" with this morning's cancelation announcement in the trades, says Brian Lowry. He adds: "In this age of reboots and contortions to keep series alive, there's something refreshing about acknowledging that failure is simply a part of television, even if there was a little bit of 'You can't fire me, I quit' bravado underlying that, since FX would have likely reached the same conclusion."
Sheen had recently met with one of the executive producers of Two and a Half Men, according to Deadline, which reports: "In the weeks leading to the admission, Sheen had been actively meeting with producers about developing a new half-hour starring vehicle." PLUS: A Sony hack e-mail discussed Sheen's HIV status in March 2014.
"I loved doing The Soup for all of these years (86 to be exact)," McHale said in a statement, "but am excited to solely focus on my acting career now. Thanks to all who watched and thanks to Kim Kardashian's a** for all that it's done for me and my family." PLUS: What are McHale's post-Soup plans?, and 8 things we'll miss about The Soup.
Mike Huckabee and Jim Gilmore have joined George Pataki, John Kasich and Lindsey Graham in asking for equal time following Donald Trump's SNL hosting stint.
The Walking Dead: Battle For Survival ride was unveiled at this year's International Association of Amusement Parks and Attractions convention. Now it just needs a home.
Benoist will reunite with her former Glee co-star-turned-hubby Blake Jenner on an upcoming episode.
Cookie needs to be reinvigorated and the Fox drama should slow itself down, says Kevin C. Johnson. He adds that Empire would be better off cutting down on guest stars, making the music matter again, and going back to more grit, less gloss. PLUS: Rapper Bre-Z talks about her path to Empire.
Cat's Cradle will mark the third project Hawley is working on for FX.
About 1.04 million tuned in for Conan in Armenia. That's compared to 1.3 million for Conan in Cuba airing in March.
With Winsanity, the Scrubs alum becomes the latest black male host of a game show. Other black male game show hosts include Wayne Brady, Steve Harvey, Anthony Anderson, Alfonso Ribeiro and Common — not to mention previous Who Wants to be a Millionaire hosts Cedric the Entertainer and Terry Crews.
In addition to their legal couple, the Giudice allegedly didn't pay taxes for nine years.
Should you watch from the (uneven) start to finish or should you just check out the legendary episodes? PLUS: Will Ferrell will join Jerry Seinfeld on Comedians in Cars Getting Coffee.
Designer Ysabel was left confused when Tim Gunn said her look is a bit Gilligan's Island.
From 1971 to 1985, Snuffy appeared to viewers as Big Bird's imaginary friend. But on Nov. 18, 1985, Mr. Snuffleupagus became more than a figment of Big Bird's imagination when he was revealed to the adults on Sesame Street.
The Season 11 winner's lawsuit is playing out amid Idol's final season.
Watch what happens when you spoil a TV show on Netflix.
Justin Halpern, whose Sh*t My Dad Says Twitter feed inspired his failed 2010 CBS sitcom, has rebounded and now serves as a writer/producer on iZombie.
The former Instant Mom star will play "a previously homeless teenage lesbian who has worked her way up to owning her own restaurant through drive and hard work."
Here's your first look at Season 4 of Marriage Bootcamp, featuring the former Here Comes Honey Boo Boo star.
The BBC is facing cutbacks of up to 20%, while state-owned Channel could face belt-tightening if it becomes privatized.
The So You Think You Can Dance honcho's Every Single Step debuts Thursday on Verizon's Go90 channel.
Sarah Treem says of doing something new for Season 2 and Season 3 (if the show is renewed): "Television audiences have become so savvy and there's so much out there to choose from that I, at least, am quite aware that you have to give your audience something new to come back to, season after season, in order to keep their interest. They expect to be challenged. So that's how we thought of season two, as a new season with a new structure. We're going to think of season three in the same way."
So far, the L&O recipe has worked successfully on his Chicago trilogy, especially since he added some serialization. As John Jurgensen points out, "In the Law & Order universe, characters from one show rarely ventured into another. But characters in the Chicago shows now cross-pollinate in almost every episode, an interplay that periodically builds to bigger programming stunts. With shows that buttress each other, the producers hope to create a shared audience and ratings stronghold." PLUS: Chicago Med is a faint echo of better hospital procedurals it owes its existence to.
He'll recur as Oleg Burov's father on Season 4.
Here's what might happen her after the Season 5 finale wall jump.
They'll each guest on the Tyler Labine comedy.
A new series of posters will make you "still want to believe."
Forget the Louie comparisons: Master of None has a lot in common with Sex and the City — except for the diversity. As Allison Herman points out, "That's because both Master of None and Sex and the City take place in a fantasy of New York, one that's all the more compelling for being recognizable as the actual city rather than a studio soundstage, à la Friends." She also notes how both comedies use friends as "more constant and reliable companions than the romantic partners we're conditioned to think of as our endgame." PLUS: Noel Wells recalls her path from SNL to Master of None, Lena Waite "clicked and vibed" with the show's creators, Master is the most stylish show on TV, how Master of None changed from being more of a dating/relationship show, "an Asian guy" remembers his failed audition, Master is an all-out tour of NYC's food scene, Master works because it's completely unsubtle, and Master of None perfectly captures what it's like to be the child of immigrants.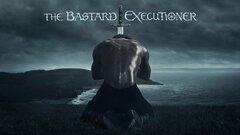 Powered by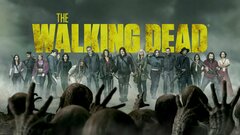 Powered by