Nothing Can Keep Sue Heck's Spirit Down on 'The Middle'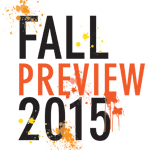 Back in 2013, when the Hecks brought their oldest son, Axl (Charlie McDermott), to college at East Indiana State, they could barely get him to stop at Bed, Bath & Between for flip-flops to use in the communal showers. Toe fungus be damned: Axl's idea of arriving prepared was bringing with him an inflatable palm tree (don't ask). His sister, Sue (Eden Sher), on the other hand, is just the opposite. She'll be heading to the same university in The Middle's Season 7 premiere. And she's geared up to go.
"She approaches going to college with her usual Sue enthusiasm," executive producer Eileen Heisler says. "She's so excited that she has her pile of things waiting at the door for much of the summer." As you can see from her dorm room, between the pictures and the pillows, it must have been a mountain of stuff. But who can be expected to live without a motivational puppy poster?
RELATED: See Sue Heck's Brand-New Haircut
"We wanted to carry Sue's funny outlook into her dorm room," Heisler says. "We thought that she would be very organized, that she would have been thinking about this for a long time and consulting KickingItCollegeStyle.com. That's why she has a lot of organizers and posters. And though they are the same flavor as the posters in her old room, they're all new. She wasn't just going to pull her posters off the wall." But she did take some memories of Orson with her. "She's made photo collages of her family and friends," Heisler points out. "And she's trying to grow up, but she still has her love of putting stuffed animals on her bed. It would be important to Sue that her room be homey."
RELATED: Visit Our Fall Preview Page to Check Out New and Returning Shows
So what does her roommate, Holly (Lyndon Smith), think of all this? We won't find out in the premiere because she doesn't show up! "She makes Sue wait a while," Heisler says. "And when she does come, she's not exactly the girl Sue dreamed of. She doesn't quite share Sue's enthusiasm."
Neither do Sue's parents, Mike (Neil Flynn) and Frankie (Patricia Heaton), who have lost their get-up-and-go attitude now that they are only one kid, Brick (Atticus Shaffer), away from being empty nesters. "After getting two kids off to college, they've gotten extra lazy," Heisler says. "They're a little bit over the parenting thing, which is unfortunate for Brick, because he's still there!"
The Middle, Returns Wednesday, Sept. 23, 8/7c, ABC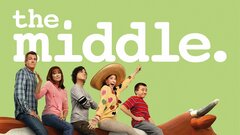 Powered by