'Key & Peele' Ends Having Accomplished a Nearly Impossible Feat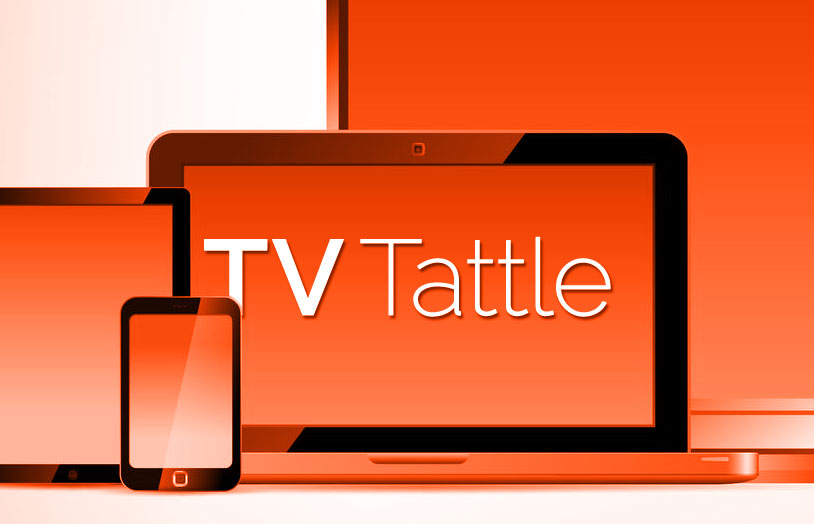 "This was," says Wesley Morris, "a very funny show that always seemed saddened by its own existence, by its popularity, by what it has perceived in American society. Who can say whether the decision to end it was a matter of having run out of new things to say or having eternally more and feeling the precarious burden of giving voice to that eternity – possibly for mis-comprehending viewers. Five years or five hundred? It's entirely possible that the sobriety of those car scenes and the decision to walk away from a hugely successful show reflect a lesson learned from (Dave) Chappelle's cautionary mental breakdown. Inhabiting racism so  immersively for even two proper seasons was toxic for him. Key and Peele might be trying to maintain the sanity Chappelle says he lost. They've already accomplished a nearly impossible feat. The show has managed the trick of treating race as a literal construct — no show has more crucial hair and makeup artistry — that many of us can't live without and too many of us refuse to live with." PLUS: Key & Peele's finale proves that the internet is leaving TV behind, Key & Peele knew how to tell a race joke, here are the best Key & Peele sketches, and what it was like filming the Key & Peele pilot.
The watchdog group says USA should've "canned the episode entirely," especially since it depicted a suicide during National Suicide Prevention Month. PTC president Tim Winter adds: "Waiting a week surely didn't minimize the potential harm to the  viewing audience — and it may have even maximized the harm by exposing children to this graphic scene. All the more reason why USA Network needs to commit to reforming the way it rates its shows."
David Letterman's Late Show accommodated 461 audience members, while Colbert has enough seats for 370. Colbert also lowered the temperature from 61 to 65 degrees. PLUS: Colbert's funniest bits are also his strangest, Colbert showed that nobody goes on TV without a mask, watch an annotated version of Colbert's Late Show jam, Colbert releases George Clooney outtakes, Les Moonves predicts viral success for Colbert, and here are four ways Colbert is different from his late-night colleagues.
He'll play a retired hitman who's forced to confront his old demons when his niece and nephew seek his help in Texas.
Kurt Sutter says his proposed spinoff isn't a prequel.
Azaria will play Madoff's right-hand man in their Ponzi scheme in the movie Wizard of Lies.
The Pulp Fiction actor will recur as Detective Scarfe on the Netflix series.
As part of the cutbacks, Sam Champion's morning show AMHQ has been canceled.
Here's a photo of Tomei, playing a lesbian billionaire, with Cookie from Season 2.
"We, at various points in the season, will have the character on her heels as much as we ever have," says exec producer Matt Warburton. PLUS: Watch Hulu's The Mindy Project trailer.
Depp's band Hollywood Vampires is expected to perform when temperatures are hovering around 100 degrees.
The first lady will be present for a challenge related to the Let Girls Learn presidential initiative. Bella Thorne will also be featured on the Project Runway spinoff.
According to the Monmouth poll, Conan's "Get Lincoln Chafee to 1%" failed.
Jason Katims is teaming with former Oscar producers Craig Zadan and Neil Meron on a South Central-set drama that explores death through song and dance.
The Seattle Seahawks running back returns for the final season, while producers were also able to secure a cameo from Jay Cutler and wife Kristin Cavallari for their final season. PLUS: The League has one of TV's best marriages, and cast members recall their favorite moments.
Here's a promo airing during tonight's Late Show with Stephen Colbert. PLUS: Kaley Cuoco-Sweeting lost weight by quitting eating "crap," and Big Bang slot machines are a hit in casinos.
Judging by photos, both casts look the same in their whiteness.
They include the USC-focused Trojan War and Chasing Tyson.
Check out a preview of Teddy Sears as the original Flash.
The auction for the date will benefit the Make-A-Wish Foundation.
Lasting more than one minute, the trailer is almost entirely dark.
The FXX comedy survived because of its commitment to its title. "It's that feeling—that somewhat paranoid self-awareness of giving oneself over to another person—that You're The Worst nails down so perfectly," says Fran Hoepfner. "It understands that the hallmark of 21st century relationships is not 8 billion connections made but rather fear. It is scary to meet someone. It is scary to like someone. It's scary to give yourself over to them, bit by bit, leaving yourself exposed to pain and heartbreak. Yet that fear is hilarious." PLUS: You're the Worst dramatically improved to be extremely funny, ranking the You're the Worst characters from most to least worst, and the cast and crew talk about making it to Season 2.