WWE's Seth Rollins on Battling Back, Being 'WWE 2K18' Cover Superstar and More
In 2017, after battling back from knee injuries, wrestler Seth Rollins has been able to really rebuild, redesign and reclaim what he had lost. That hard work paid off in the form of career highlights such as a victory over Triple H at WrestleMania, winning the tag-team championship with Dean Ambrose and gracing the cover of the WWE 2K18 video game, which is scheduled to be released Oct. 17.
The 31-year-old recalls sitting on his couch at home when he got the call from the office with the news that he would be joining previous WWE icons who have received the honor of being front-and-center of the video-game packaging.
"I was surprised, because I really didn't think it was going happen," Rollins said. "I kind of bitched and moaned about it for the last couple of years when they were putting Brock Lesnar and 'Stone Cold' on there. I thought it would be maybe John Cena again, maybe Roman Reigns. So, the fact they chose me was really awesome, and I was really humbled to get the news."
The lifelong wrestling fan has appreciated all the opportunities that have been afforded him. It's a reason he will also take time out for those who have supported him on the pro-wrestling journey.
"I was really bad at meeting wrestlers," Rollins recalled of his own experiences growing up. "I lived in a small town in Iowa. We didn't have shows very often, so I didn't get to meet many of the guys. Chris Jericho was really cool to me when I first met him. I was a 16-year-old kid who barged in on him because I wanted to show him my backyard wrestling pictures. He was very cool about it when he had no reason to be."
The Black and Brave Wrestling Academy is another way Rollins gives back to not only the business but his local community as well. The wrestling school in Moline, IA has been an outlet for students to realize their potential and accomplish their physical goals.
"The school has really exploded in the last few months. We had a tent at Warped Tour this year. We had our t-shirt at Hot Topic,' he said. "The school has been filled up as we are booked through next year. For me, I wanted to just help the midwestern wrestling community because that is kind of where I broke in. Now we have people coming in from basically all over the world wanting to learn how to wrestle by myself and Marek Brave. It has been a really great experience for me in keeping me grounded and taking me back to my roots."
This consummate performer hasn't let injuries slow him down. However, Rollins admits coming back to the ring can be a little strange because you wonder initially how you fit in.
"You think, 'Am I still the same guy? How is my knee going to hold up?' Physically, it has been 100-percent fantastic," he said. Then, mentally I've come around, and the matches speak for themselves, I would say."
One of those matches was recently with Ambrose as his partner to defeat Sheamus and Cesaro at SummerSlam. The mini Shield reunion brought the crowd to its feet as they won the tag-team championship. For Rollins, the response to the team has been bigger than he expected.
"The first few weeks we teamed together a little bit against the Miztourage, and people were really excited about it," he said. "But they got really pumped in Toronto a couple of weeks back. I think that caught me off guard a little bit.
"Gears are always turning, and you are on to the next thing, that you kind of forget how attached people can be to certain characters and stories. So, it was very cool, and a reminder how special our industry can be…Five years later, there is the nostalgic feeling. It's crazy. This is our first reunion per se, and a unique experience for both of us."
Rollins enjoys working with opponents of many different styles. He looks at the growing crossover with mixed martial arts and pro wrestling, in particular, as natural.
"I think, obviously, the fight game and what we do are so similar that there is interest on both sides," he said. "I know with Ronda Rousey, she is a huge fan of what we do. She has friends like Shayna [Baszler] who is involved in the Mae Young Classic. I think you are going to see it more and more. For us it's like, 'Can we do that?' For them it's like, 'That looks like it's fun.' So, I definitely see more of it moving forward. Not from me, though."
Being an NXT alum, Rollins is proud of how the developmental brand changed the landscape of WWE. The first-ever NXT champion applauds those who have come after him and have made an impact. The question is: Who is next?
"I might have to go with maybe a Roderick Strong," he said. "I think someone like Roddy has a lot to offer, and he can fit right in. He also has a ton of experience, which can be very helpful."
Watch Raw on Mondays and SmackDown Live on Tuesdays, 8/7c on USA Network
Watch WWE No Mercy on Sunday, September 24, at 8/7c on Pay-Per-View and the WWE Network
Look for WWE 2K18 on your favorite next generation consoles starting October 17.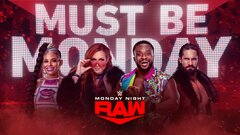 WWE Raw
where to stream
Powered by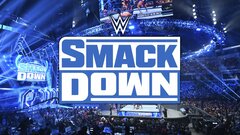 Powered by