'The Strain' Will Get to the 'Heart of the Story' Soon, the Stars Share (VIDEO)
https://player.waywire.com/?id=5L6153238GRBSNPY
If you're been sucked into Season 2 of The Strain, here's what you can expect as the season keeps unfolding: "There are a lot of new characters," reveals Mia Maestro (who plays CDC doctor Nora Martinez). "So it's going to be exciting for the fans of the books just to see the heart of the story in the TV show but also a complete new take on it."
But despite the darkness of the show's stories and tone, the cast have a great time together on- and off-screen and getting together is like a family reunion. "We work very hard and we have tough schedules but once you're done, you still want to hang out with your colleagues," adds Richard Sammel (who plays the Master's right-hand man, Thomas Eichhorst).
The cast stopped by the TV Guide Magazine/TV Insider yacht at Comic-Con to talk about the progressing season. Watch the video above as the actors and actresses share the "incredible" and "infectious" energy of Comic-Con, plus the shows that would make the best crossovers (Man Seeking Woman and Friends).
RELATED: More Comic-Con Features | Video chats with the casts of American Horror Story: Hotel, Grimm, Scream Queens and more.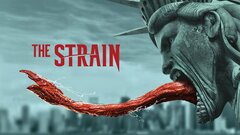 Powered by