5 Things to Expect on 'The Awesomes' Season 3
Everything is awesome with the Awesomes when the animated series' third season begins its weekly rollout on Hulu today—Prock (Seth Meyers) and Hotwire (Rashida Jones) are together, Perfect Man finally wants to be a real part of the team, etc. Of course, the (relative) calm can't last forever, and soon enough the team is fighting some familiar faces. Meyers and co-creator Mike Shoemaker gave us a few hints expect.
The newest villain is familiar.
Mr. Awesome (Steve Higgins), the now-retired founder of the Awesomes, has gone to the dark side—thanks to that botched blood transfusion between him and the dastardly Dr. Malocchio (Bill Hader) at the end of last season. (Malocchio, for the record, is now squeaky clean.) Even more troubling: The team's current leader, Mr. Awesome's son, Prock (Seth Meyers), has no idea. "This is really the theme of the season," Shoemaker says. "How good are the evil, and how evil are the
Andy Samberg (Brooklyn Nine-Nine) and Billy Eichner (Billy on the Street) are providing guest voices.
"Seth and I were sitting around and he just said, 'Oh! We haven't used Samberg yet,'" Shoemaker explains. Eichner's role had a similar genesis, per Meyers: "Billy was just somebody we wanted to use." They'll play Sea Man (think Aquaman) and The Gayfather (leader of the Gay Mafia),
There will be a Les Miserables-themed musical episode.
Because France was destroyed in Season 2 (it's a long story), the heroes head to Europe to rebuild Paris, and lovably arrogant Awesome Perfect Man (Josh Meyers) plays a Javert-esque role in the proceedings. "Josh is a real Les Mis-head," Seth says of his MADtv-alum brother. "So this was right in his wheelhouse."
RELATED: (Video) The Awesomes Season 3 Flips the Good and Bad Guys
Perfect Man's origin story is revealed.
In what could be the understatement of the year, Meyers admits that Perfect Man "has some issues connecting with people." This season, he says, we'll find out why.
The ladies of The Awesomes universe will band together.
Yes, even the "evil" ones. In an homage to DC Comics' Birds of Prey (also an ill-fated WB series), Hotwire (Rashida Jones), Gadget Gal (Paula Pell) and the rest of the women form their own superhero league called the Dames of Danger. No word on whether it will also include badasses Helen Mirren and Judi Dench, but we live in hope.
The Awesomes, Season premiere, Tuesday, September 8, Hulu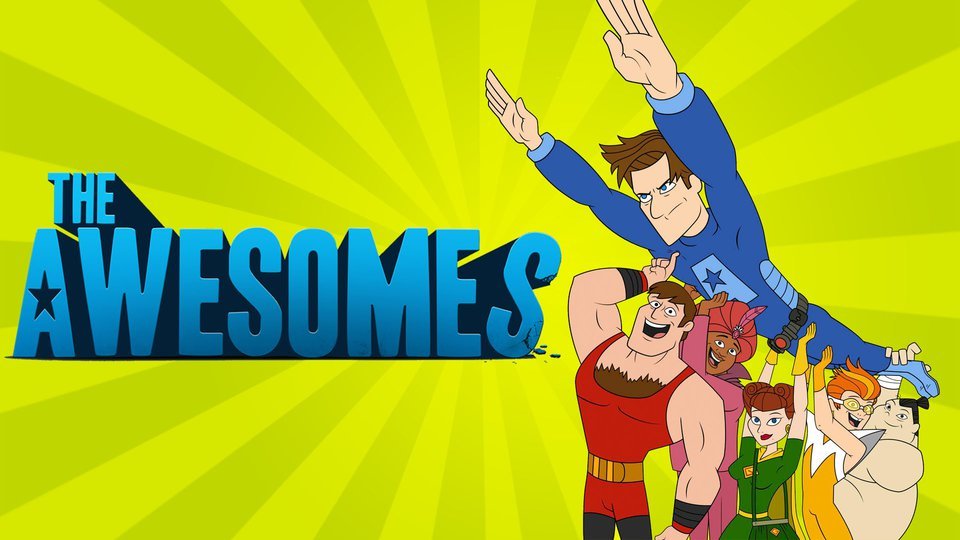 Powered by