'Chasing Life' Funeral: What to Expect as the Show Mourns Last Week's Death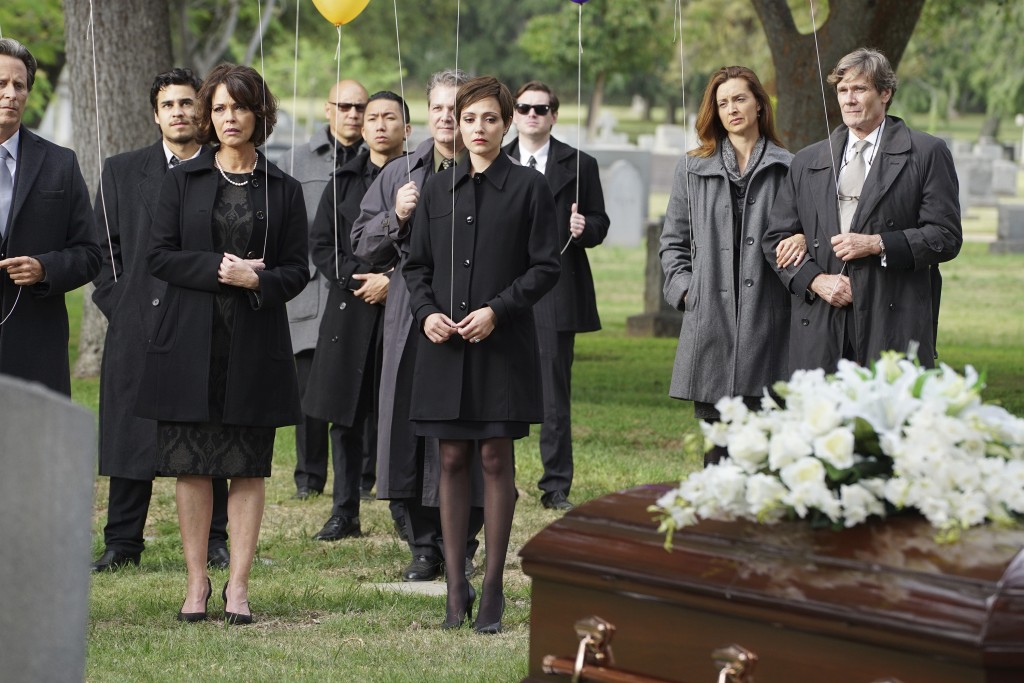 The death on last week's episode of ABC Family's Chasing Life was a devastating one, especially for leading lady April Carver (Italia Ricci). While she was worrying about her own health, the unexpected hit, and her extremely-recent husband Leo (Scott Michael Foster) did not wake with her in the morning.
Tonight's episode will show Leo's funeral, as well as a scavenger hunt that April is sent on after she finds a letter from her beloved. "I wanted to make sure that we captured the spirit of Leo throughout the episode, and that is there front and center," executive producer Sean Patrick Smith assures us. We picked Smith's brain about why it was Leo's time to go, and what we should expect to see next episode and in the rest of Season 2.
You've tweeted that last week's episode was not the final episode for Foster, and people have been speculating about it a lot. Is this Monday's episode his final one?
Monday's his final episode. There is a hint, though. We're big fans of the musical Next to Normal. There's a hint in that as to how Monday's episode is going to go down.
How emotional was shooting the scene where April discovers Leo is dead?
It was incredibly emotional. It was not a decision that we entered into lightly. Poor Italia told me she lost eight pounds shooting Monday night's episode. She did a phenomenal job, but we're dealing with a heavy subject matter and this is a very real and obviously unfortunate outcome. The fact that we were able to pull it off in a way that was as surprising as it has been, I think it's good.
When did you decide you wanted to end Leo's life?
It's been funny to me how shocked people have been, given that we introduced his character with a ticking clock. We couldn't not deliver on that. We were looking at the arc of the 13 episodes and understanding that Scott was going to go out for pilot season. [Ed. note: Foster is set to star in Blood and Oil on ABC this fall.] So we knew that eventually their relationship would have to dissolve in some way and that he would have to step away from the foreground of the storytelling. We considered them realizing the marriage was too soon and that they would break up, but nobody came out of that cleanly or even that believably. When we started talking about him dying, it really felt big. This season we're really trying to up our game.
How's April coping with the loss?
In a very real way. It's not just one episode and she's done. We definitely play up the emotional reality of what she would be going through to the end, but I'm proud to say we've handled it again in a way that isn't depressing. The more people watch our show, the more they realize that just because we're dealing with cancer and life-threatening issues, we don't aim to bring people down. [April] starts to act out a little bit and find herself in this reckless place because of all that she's had to deal with this season.
Why did you choose Adore Delano [of American Idol and RuPaul's Drag Race] to sing at Leo's funeral?
We wanted to really make his funeral special and true to Leo's character – so the first thing that came out of my mouth was that he would have, like, a beautiful drag queen singing at his funeral and there would be balloons. Some of the writers are very big fans of RuPaul's Drag Race, and that's where the idea of Adore came in.
What's the deal with those secret coordinates that Leo left behind? In one of the promo videos Beth (Aisha Dee) is trying to convince April to see where the coordinates lead; why isn't April interested?
You get a sense in the episode that she's really withdrawing. When you see the context in that episode, it's really Beth's way of drawing her out.
Can say anything about where the scavenger hunt takes her?
It gets her to a better place – I'll leave it at that. A better place emotionally.
And those coordinates are definitely meant for her?
I'll leave that open for now.
Will Leo's death give April time to explore other things? For instance, how sketchy Uncle George (Steven Weber) has been recently.
We're trying to keep everything as exciting and surprising this season as possible, and what happens with George and the manuscript is as big a bombshell as Leo's death and will play out over the next couple of episodes into the finale. It helps to have as many hooks and mysteries you can have in a show. It's based on a telenovela and it's always sort of had that heightened family-mystery element, but I'm really proud of where we end up with the resolution to the manuscript because it's organic to our show.
Speaking of other mysteries within your show – will Brenna (Haley Ramm) ever find out that it's Finn (Parker Mack) she donated her bone marrow to?
Yes. She will find out.
This season?
Yes.
Was Foster surprised at all about his character's outcome?
Scott and I have known each other for a long time and he and I kind of came to this conclusion together. It makes sense to have him leave in the way that he did. Since he's met April he's been a crutch for her as she's dealing with her health, and it was time to see April without that crutch. That's what these subsequent episodes are really about. When he and I discussed it in those terms and not just killing a character for ratings or shock, but where it took her in her journey, which is really what the show is about.
Are we back in the era of Dominic (Richard Brancatisano) again?
I've seen a lot of people talk about Leo and Dominic and the presumption now that Leo's dead she's going to run straight to Dominic. The network sells a lot of the show as a love triangle, but when we're in the writers room it's not about who we think she should be with. This obviously has a profound impact on [April and Dominic's] relationship and their friendship, but I can guarantee that Season 2 doesn't end with them as a couple. They still have these feelings that are there, but it's not [like] in the next couple episodes she and Dominic are going to get a house together and start dating and be a happy couple. That was never what our intention was.
Chasing Life airs Mondays 9/8c on ABC Family.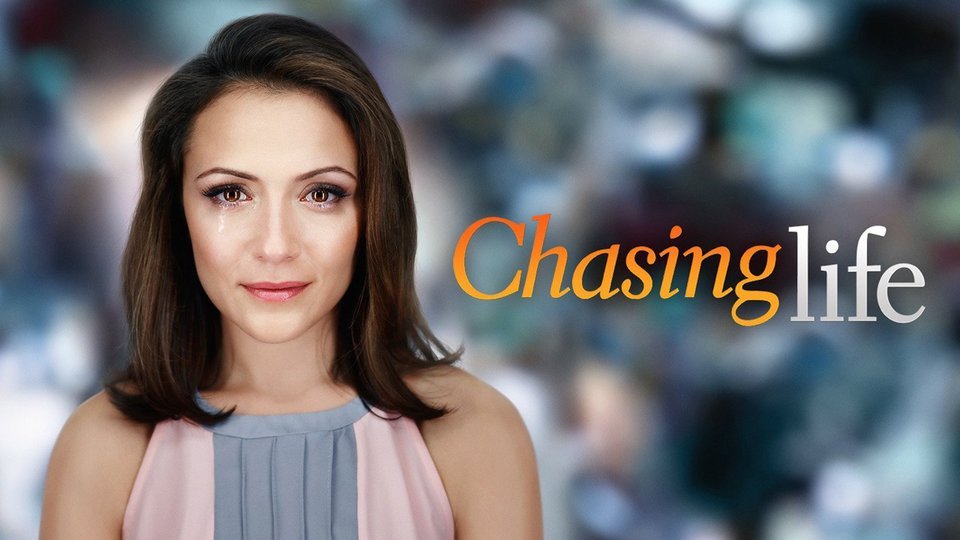 Powered by