16 Family-Friendly Fall Shows You Shouldn't Miss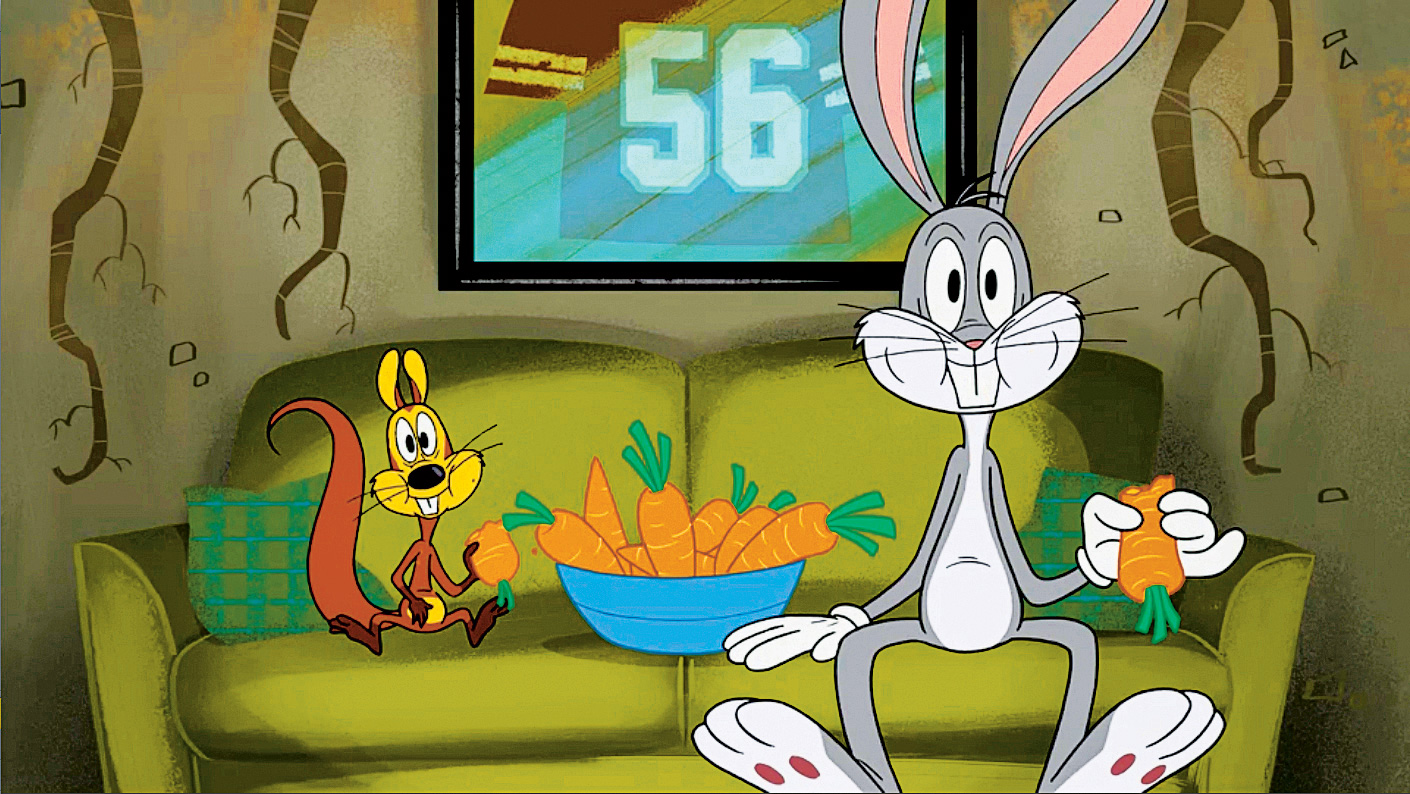 Got kids at home? Here are the premiering (and returning) fall shows you can enjoy together as a family. And check out our TV list for preschoolers, school-age kids, and tweens and teens.
Wabbit—A Looney Tunes Production
What's up, Doc? The wascally wabbit is back in a new series from Warner Bros. Animation, but unlike Cartoon Network's The Looney Tunes Show—which ran from 2011 through 2014—this reboot is reminiscent of the classic Bugs Bunny shorts that premiered 75 years ago on July 27, 1940.
"We want to re-create the spontaneity, slapstick and cleverness of the original," producer Matthew Craig explains. "We're trying to live up to the legacy of creator Chuck Jones while keeping the storylines fresh and reflective of the stuff that's going on today. Bugs is now in a world where there are ATMs and cell phones and tablets."
A whopping 104 shorts (five and a half minutes each) make up Wabbit's first season. All of them follow a similar arc: Everyman hero Bugs finds himself pulled into battle with a revolving door of adversaries. Among those trying to outsmart the rabbit are some new foils, including a greedy elephant seal, a biker leprechaun and a nebbish vice president. And, of course, some familiar faces show up, including Yosemite Sam, whose greed, anger and craziness "still resonate," says Craig. Plus, we'll see Elmer Fudd, who has ditched the guns and now hunts, instead, for opportunities. (He's running a petting zoo!) Why no mention of a certain egotistical duck with a lisp? Fans of Daffy may cry fowl, but Craig teases there's still a chance he'll pop up at some point. So, in short, that's not all, folks.
Premieres Monday, October 5, 8/7c, Boomerang
---
K.C. Undercover
Raven-Symoné proves that you can go home again. The 29-year-old actress headlined Disney Channel's That's So Raven from 2003 to 2007, and now she's returning to kids TV (and the network) playing agent-turned–computer engineer Simone Deveraux in the spy comedy K.C. Undercover. She took time from her hectic schedule, which included taping a Raven reunion on The View followed by lunch with her former castmates, to give us some intel.
We hear Zendaya made it her mission to get you to guest star on an episode.
She didn't have to do much wooing. The writers went above and beyond. They tempted me with a good script and good company.
What can you tell us about your character?
Simone's a recluse and absolutely weird, and I loved playing her. I dress up in some amazing undercover disguises and do some fighting.
Not long ago, you were Disney Channel's princess of pratfalls and physical comedy. Will we see you back in action with this role?
Yes! And I dived right into it. I always say a good scene is if I have enough bruises to prove it. And I did. [Laughs] I was doing all kinds of jumps and falls. It was so much fun.
Monday, September 7, 7/6c, Disney Channel
---
Game Shakers
Dreams do come true. Just ask Dan Schneider, who's in the business of making tweens' wildest fantasies burst to life as the creator of such hit series as iCarly, Victorious, Henry Danger and his latest, Game Shakers.
The sitcom follows two middle school kids, the gutsy and impetuous Babe (Cree Cicchino) and the brilliant and quirky Kenzie (Madisyn Shipman), who create a mega-hit mobile gaming app that leads to the launch of their own company. "It's kid heaven," Schneider says. "It's a fun, colorful, crazy, creative workshop where they make the rules and reap the benefits of their own ideas and hard work."
Adding to the awesomeness is their third partner, an eccentric-in-a-good-way rap superstar named Double G, played by Kel Mitchell, whom Schneider first worked with on All That and Kenan & Kel. "We're having a blast," Schneider says. "Just like we did back in the 1990s. He's the man."
Premieres Saturday, Sept. 12, 8:30/7:30c, Nickelodeon
https://www.youtube.com/watch?v=IVYUqbtzf5k
---
Plus: More Shows by Age Group
Preschool
Shimmer and Shine
Premieres Aug. 24, 7:30/6:30c, Nickelodeon
Twin genies-in-training take center stage in this magical new toon.
Bob the Builder
Premieres November, PBS
Bob and his crew get a CGI makeover and a new voice cast, with Lee Ingleby (Harry Potter and the Prisoner of Azkaban) playing the optimistic, yes-we-can builder and Joanne Froggatt (Downton Abbey) as his business partner, Wendy.
The Lion Guard: Return of the Roar
Premieres November, Disney Junior
The circle of life continues as Kion, second-born cub of Simba and Nala, leads a team tasked with preserving the Pride Lands in this flick (and soon-to-be series) based on The Lion King.
Nature Cat
Premieres Nov. 25, PBS (check local listings at pbs.org)
A goofy house cat named Fred goes wild in the great outdoors.
School Age
Dog With a Blog
Sept. 25, 8/7c, Disney Channel
The U.S. Space Command's Alien Division discovers Stan's talking abilities in this special episode, and the Jennings-James family is taken into custody as supposed extraterrestrials.
Marvel's Guardians of the Galaxy
Premieres Sept. 26, 9:30/8:30c, Disney XD
Get hooked on the Guardians all over again when Star-Lord leads the newly formed band of misfits on a mission to destroy a powerful weapon known as the Cosmic Seed.
Teenage Mutant Ninja Turtles
Returns October, Nickelodeon
The Turtles explore the far reaches of outer space—and who better to guide them than Doctor Who's David Tennant?
Be Cool, Scooby-Doo!
Premieres Oct. 5, 8:30/7:30 Boomerang
Zoinks! Monsters and mayhem are around every corner when Scoobs and Co. hit the road for one last adventure before "real life" begins.
Tween & Teen
Adventure Time "Stakes"
Premieres fall, Cartoon Network
Who ya gonna call? Finn and Jake come to the rescue when Princess Bubblegum unleashes ghosts from Marceline the Vampire Queen's past in this wicked new miniseries.
Invisible Sister
Premieres fall, Disney Channel
A science whiz played by Girl Meets World star Rowan Blanchard turns her popular sister invisible.
Long Live the Royals
Premieres fall, Cartoon Network
From Emmy winner Sean Szeles (Regular Show), this new toon centers on three siblings who are growing up royal.
Pickle and Peanut
Premieres Sept. 7, 9/8c, Disney XD
Jon Heder (Napoleon Dynamite) and Johnny Pemberton (21 Jump Street) star as BFFs trying to cram as much fun as possible into their senior year in this animated comedy.
Liv and Maddie
Returns Sept. 13, 8/7c, Disney Channel
Maddie races to catch Diggie at the airport before he leaves for Australia, but it's too late.