What's On: 'Orphan Black' and 'Turn' Series Finales, Son of Sam Speaks, 'Atypical' on Netflix, 'Get Shorty' on Epix
Orphan Black (Saturday, 10/9c, BBC America): After five seasons showcasing a remarkable Emmy-winning tour de force performance by Tatiana Maslany as a diverse sisterhood of clones, the sci-fi thriller comes to a close. As Sarah battles to save her sestra Helena, who has taken shelter behind enemy lines, Orphan Black fades to black, with what we can only hope is satisfying closure.
Also wrapping, after four seasons: AMC's Turn: Washington's Spies (Saturday, 9/8c), bringing the Revolutionary War to an end with plenty of intrigue yet in store for George Washington's (Ian Kahn) Culper Ring spy group, including Abe Woodhull (Jamie Bell).
Son of Sam: The Killer Speaks (Friday, 10/9c, CBS): In his first major TV interview in a decade, David Berkowitz talks to Maurice DuBois about the reign of terror that ended 40 years ago with the arrest of the so-called "Son of Sam," a moniker now despised by the born-again inmate of the Shawangunk Correctional Facility in Wallkill, N.Y. Berkowitz describes a "walk in darkness" that resulted in the shooting deaths of six random strangers, with seven more wounded in 1976-77.
Atypical (streaming Friday, Netflix): With deft, heartrending humor reminiscent of a John Hughes comedy, this eight-episode winner follows Sam (Keir Gilchrist), an 18-year-old on the high-functioning end of the autistic spectrum, whose awkward yearnings for adolescent affection and romantic connection can make you laugh out loud and choke back tears with the manipulative panache of This Is Us. Jennifer Jason Leigh and Michael Rapaport are terrific as his fretful parents, and Brigette Lundy-Paine is a find as Sam's protective and proudly rebellious sister.
Get Shorty (Sunday, 10/9c, Epix): Far and away the premium channel's best original series to date, this 10-episode Hollywood satire is less a remake of the Elmore Leonard classic (previously made into a 1995 movie) than a Fargo-style homage. A whimsical tone is darkened by graphic brutality as an Irish hit man (the lethally charming Chris O'Dowd) teams with a washed-up hack producer (Ray Romano, wonderfully disheveled) to make a big-budget movie—just ignore the bloodstains on the screenplay—in hopes of going legit and winning his family back.
Inside Weekend TV: Binge away on two of the year's Emmy-nominated limited series, with marathons of the juicy Big Little Lies (Saturday, starting at 11 am/10c, HBO2) and the gripping The Night Of (Sunday, starting at 11 am/10c, HBO2). … Miley Cyrus accepts the "Ultimate Choice" Award and Maroon 5 takes the "Decade Award" during Fox's Teen Choice 2017 ceremony (Sunday, 8/7c), including an opening performance by KYLE, Rita Ora and Lil Yachty from USC's Galen Center. … A jury decides Billy's (Steven Pasquale) fate in the two-part finale of CBS's Doubt (Saturday, 8/7c), but however the trial turns out, the show's verdict of cancellation isn't likely to be overturned. … In the nail-biting first-season finale of TNT's Claws (Sunday, 9/8c), Desna (Niecy Nash) flees Roller (Jack Kesy), who's being pursued by the Russians. … Can HBO's Game of Thrones (Sunday, 9/8c) possibly top last week's fiery dragon attack? Fans will be tuning in to find out, and also to see if Jaime (Nikolaj Coster-Waldau) ever comes up for air.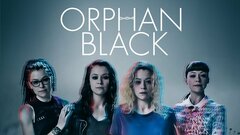 Powered by