Showtime Renews 'Ray Donovan', 'Masters of Sex', Sets Production on 'Twin Peaks'
David Lynch will start pouring more damn fine cups of coffee this fall.
Shooting starts in September on Showtime's long-awaited Twin Peaks redux. Showtime Networks president David Nevins told reporters Tuesday at the Television Critics Association press tour that the show's cast is mostly in place–although, beyond star Kyle MacLachlan, he's not ready to share who will be on the reboot.
"The people you want will be there," he said cryptically, "and there will be some surprises in addition. I'm keeping it quiet for now."
Lynch is set to direct every episode, while the scripts by Lynch and Mark Frost have already been written. Nevins said it's still not clear how many episodes Lynch will end up shooting, but it will likely be more than the originally announced nine.
Also at the Showtime press tour, the network renewed signature hit Ray Donovan for a fourth season, while Masters of Sex will be back for a fourth season as well. Both shows will return with 12-episode seasons in 2016.
"They are emblematic of what Showtime stands for – quality, premium programming that you cannot find anywhere else on television," he said.
Also at the pay cable network, Showtime is developing an adaptation of rocker Patti Smith's memoir Just Kids, from Penny Dreadful executive producer John Logan. The limited-run series will explore Smith's relationship with artist Robert Mapplethorpe, among other things from her life.
"Just Kids is one of my favorite memoirs of all time," Nevins said.  "Not only is it a fascinating portrait of artists coming of age, but it's also an inspiring story of friendship, love and endurance." Just Kids has received the National Book Award and has been translated in over 40 languages.
Among announced pilots, executive producer Jim Carrey is developing I'm Dying Up Here, written by Dave Flebotte (Will & Grace) and set in the dark and dirty L.A. comedy world of the 1970s. Lena Waithe (Dear White People) is writing and executive producing an untitled drama, also executive produced by Common (Selma). The coming-of-age tale looks at a young African-American male in Chicago. The project will be filmed later this year; Clark Johnson (Homeland) will direct.
On the sports side, Showtime will air the 30-minute weekly series A Season with Notre Dame Football starting Sept. 8 at 10/9c. New York Giants  wide receiver Victor Cruz's comeback attempt will be the focus of the documentary I Am Giant: Victor Ortiz.
As for Twin Peaks, Nevins said he was never worried about losing the project, even after Lynch wrote on Twitter that it was dead.
"I never had any doubts we were going to get him back," Nevins said. "This was a huge priority project to me. It became clear it was going to take more than 9 episodes, as originally planned and budgeted. We had to work out the details. And I wanted to get David to direct the whole thing. We eventually got through it."
There's no ETA for Twin Peaks yet, but Nevins hopes to get it on by the end of 2016. "I want it as badly and as soon as the biggest fans in the world want it," he said. "It's not clear, it's ultimately in their control. I'll take it when theyre ready with it."
Why is he being so secretive about the cast and storylines? "Because David Lynch."
Nevins was a bit more forthcoming about the fifth season of Homeland, which is back on Oct. 4. Among the subjects being tackled: Russia (including Vladimir Putin) and ISIS. "This year is a very fresh story, with themes that will resonate with people," he said. "Charlie Hebdo, Edward Snowden… There's a lot of life left in Homeland."
Meanwhile, there's nothing to report on a Dexter reboot, but Nevins says he remains interested in looking at finding a way to revive the franchise.
More TCA Coverage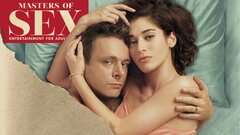 Powered by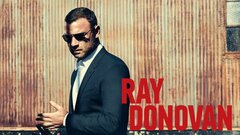 Powered by