Unmasking Annalise Keating on 'How to Get Away With Murder' (VIDEO)
IxheNf39
The volatile and vulnerable Annalise Keating (played by the inimitable Viola Davis, who's nominated for an Emmy) kept audiences captivated during the first season of How to Get Away With Murder. Even as intrigue, secrets, and lies around Lila's and Sam's deaths escalated, it was hard to take your eyes off the steely law professor/criminal defense lawyer.
If you still have lingering symptoms of TGIT Withdrawal Disorder, the complete first season of HTGAWM is out on Tuesday, August 4. In addition to the 15 episodes, bonus features include deleted scenes and bloopers, a segment that highlights the Keating 5 and a music video that follows Asher's last day of college before he heads to law school.
Watch a clip from the DVD (above) that highlights a mesmerizing moment during the series—when Annalise methodically removes her wig and makeup, before quietly confronting her husband, Sam, with the jaw-dropping line, "Why is your penis on a dead girl's phone?"
For Davis and executive producers Shonda Rhimes and Betsy Beers, the standout scene is powerful because it's a slow unveiling and unmasking, and something that hadn't been seen before on network TV.
How to Get Away With Murder, Available Tuesday, August 4, on DVD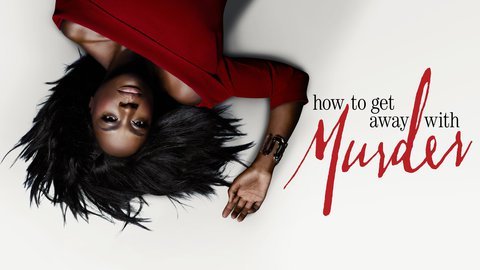 Powered by