'The Mindy Project' Final Season Trailer: Will Mindy Get Her Happily Ever After? (VIDEO)
All good things must come to an end, and The Mindy Project—which Hulu picked up after Fox canceled it after its third season in 2015—is wrapping up its run with a sixth and final season of episodes beginning Sept. 12.
With the new final season trailer released Friday, the biggest question is whether Mindy Lahiri (Mindy Kaling) will get her happily ever after. In the fifth season finale, she became engaged to latest boyfriend Ben (Bryan Greenberg), but why do I think we haven't seen the last of Danny (Chris Messina)? Besides news that Messina would be appearing in the final season, that relationship not only created their son Leo, but also remains the one that fans have wanted to see succeed. (We're also getting a guest appearance by Reese Witherspoon!) Fingers are crossed!
But, if the just-released trailer is any indication, the final season won't only be about Mindy's love life, as we see Morgan (Ike Barinholtz) take a fall and be heavily bandaged, kisses exchanged between Jeremy (Ed Weeks) and Anna (Rebecca Rittenhouse), and blasts from the past like Peter (Adam Pally), Danny's mother (Rhea Perlman) and Cliff (Glenn Howerton).
Check out the official final season trailer for more fun:
https://www.youtube.com/watch?v=bCtwy-IPWjQ
The Mindy Project final season premieres September 12, Hulu.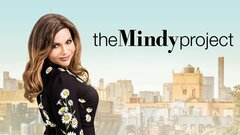 Powered by