James Wolk Reviews His Own Roles (and Remembers Some Crazy-Short Chinos From 'Mad Men')
Zoo's James Wolk is part rare bird—and part lucky duck. CBS's summer hit (Tuesdays, 9/8c) is adapted from James Patterson and Michael Ledwidge's novel, which finds animals turning on their human masters, and it marks the actor's fifth pivotal TV role in as many years. The 30-year-old has already worked with vets such as Jon Voight, Sigourney Weaver and the late Robin Williams. And he's got a set of gams (as displayed on Mad Men) that would turn Cyd Charisse chartreuse. How'd he swing those roles? "Ignorance and blind faith," he claims. "I arrived in L.A. at 24 thinking, 'Just let me get a good TV job, please?'" We asked him to ruminate on those instances in which his request has been granted.
Lone Star (2010)
Wolk was just two years out of drama school when he convinced Fox executives that he'd be perfect to star opposite Voight as an enigmatic Texas grifter living a double life. The show's fervent critical praise yet quick cancellation sobered up the Hollywood newbie. "It was heartbreaking to find out that you can have the best reviews in the world and be touted as the 'Next Big Show' but still last only two episodes," Wolk remembers. "I learned to be humble and enjoy the creative process because you can't control its outcome."
Political Animals (2012)
Wolk played the good, gainfully employed twin brother Douglas to Sebastian Stan's floundering, bad-boy cokehead T.J. in this D.C.-set miniseries about the secretary of state (Sigourney Weaver) and her troubled family. But Douglas was the good son only at first. "He became so screwed up," Wolk says. "His faults were just more hidden, and I'd learned on Lone Star how to play that." Wolk, who'd previously acted with Weaver in the 2010 movie You Again, did not think she'd remember him when they reconvened. "But she did!" he recalls happily.
Mad Men (2013–2014)
Even Wolk didn't know that Bob Benson, his insidiously ambitious account exec on Mad Men, had a secret identity. "S–t got weird!" he says. "All of a sudden, Bob was talking Spanish! Wolk also wasn't aware he'd be baring his legs in Bob's tiny white chinos. "The costume designer laid out seven pairs of shorts that got exponentially shorter as they went from left to right," he remembers. "I said, 'The ones on the right are obviously insane, but the left ones are short, too!' We ended up using the ones on the right. For it to go viral was way out of my comfort zone."
The Crazy Ones (2013–2014)
This sitcom's pilot script called Wolk's ad man "George Clooney, but better looking. That's a lot of pressure. It's like Michael Phelps—but a better swimmer!" the actor says with a laugh. "So I figured if someone would fail at it, I would." The upswing: He'd get to work with Williams. "My best memory is improvising a song about 'drive-through loving' with him while trying to get Kelly Clarkson to be in a McDonald's commercial," Wolk says. "When the master of comedy laughs at something you did, that's a great feeling. I wouldn't trade that to be on 10 seasons of another show."
Zoo (2015)
As reluctant hero Jackson Oz, a safari guide living in Africa who is Earth's only hope, Wolk does a great deal of running, jumping and fighting with beasts (both live and CGI). "I was hungry to play the action star," he says, admitting, "The bears are really sweet. They are these big, scary Kodiak brown bears, but they're like puppies with their trainers." He still, however, is not a fan of squirrels. "I was on a camping trip when I was a kid," Wolk says, "and a squirrel fell on me, and ever since then, I've just been a little squirrelly!"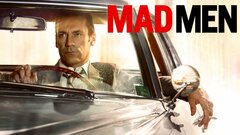 Mad Men
where to stream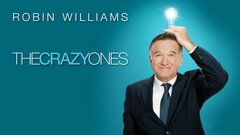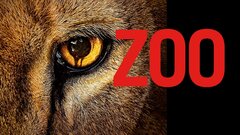 Zoo
where to stream