Is It Time to End 'The View'?
In 1997, ABC News doyenne Barbara Walters launched The View, a daytime talk show that New York Times critic Caryn James cited as "wildly different" with "smart and accomplished" women defying "the bubbleheads 'R' us approach to women's talk shows." The View and its five multigenerational, multiethnic and very opinionated hosts earned strong ratings and, in 2003, the Daytime Emmy for best talk show; it became a cultural touchstone whose interviews and feuds were routinely lampooned by late-night comics, most memorably on Saturday Night Live.
While the show successfully survived various host changes—Meredith Vieira, Rosie O'Donnell and Star Jones, among others—with the exit of Walters last year, the formula seemed to stop working. Season 18 debuted with 3.9 million viewers but by the end was averaging 2.8 million. "The View is not the center of conversation like it used to be when even people who never watched the show heard jokes about it and knew what was going on," says Syracuse University media professor Robert Thompson. "Now, if you do hear about the show, it's generally about its troubles."
Those troubles came to a head this season. While O'Donnell returned to the series with great fanfare and a boost in ratings, she left less than five months later, citing personal problems (and was clearly not a good match with moderator Whoopi Goldberg). Rosie Perez, the show's first full-time Latina host, and GOP political operative Nicolle Wallace didn't create much of an impression and weren't invited back for another season.
The revolving door going on behind the cameras was just as notable. Ben Sherwood, the new Disney-ABC Television Group president, moved the series from the entertainment department to the news division. Some of the show's longtime producers and directors, including Walters's business partner Bill Geddie, quit or were fired. (Walters sold her 50 percent stake in The View three years ago.) Sources say unhappiness among the staff about the uncertainty of the show's direction is common.
That uncertainty is one of the reasons that Joy Behar, who left the show in 2013, just turned down a chance to return to The View as a 50-episode-per-year contributor. "When I first joined the show, Barbara had a real concept about women of different ages, different backgrounds and different points of view," she tells us in an exclusive interview. "There is no concept now. It could be any bunch of women sitting around talking. I think that's a negative."
Behar also notes the drift to more fluffy topics. "The irony is that [the news division] took over and it's less newsy. They took off Nicolle, who is a political pundit, so there may be no politics in a decidedly political year." Behar says that lighter topics like the Kardashians have their place, but only in combination with more weighty topics. "There is a way to do news and politics that is entertaining and fun. We did that for years." In fact, Barack Obama's first View appearance as president in 2010 brought in 6.6 million viewers, and Behar and Goldberg drew headlines a few months later when they walked off set during an argument with Fox News' Bill O'Reilly.
A source once close to the show agrees that "it's lost its meaning from the days when it was about smart talk for women and viewers identified with the hosts. Now it often seems more like a freak show."
The ratings decline this past season allowed rival women-led chatfests like CBS's The Talk and the syndicated The Real to surge. Executive producer Rachel Miskowiec believes The Real's success is due to its broader format, where girl chat/hot topics are mixed with lifestyle segments, games, and human interest stories. Perhaps even more importantly, "our hosts are actually friends. They hang out together outside of the show. So there's a natural chemistry that our viewers feel," she says. For the second quarter of 2015, The Talk beat The View for the first time in both total viewers and women age 18–49. But don't give up on The View just yet, Thompson cautions. "The formula is still viable," he says, "but the frequent turnovers have been problematic. Viewers expect to see the same people on these kinds of shows. All it needs is a group of people who click in interesting ways—interesting could mean serious discussion, or it could be fireworks and feuds."
When The View launches Season 19 in September, Goldberg will be joined by comic Michelle Collins and actress Raven-Symoné. As of press time, Good Morning America's Paula Faris and actress Candace Cameron Bure were also expected to sign on. Former cohost Sherri Shepherd will return as a contributor; fashion expert Stacy London and actress Molly Sims reportedly will too. How the new team gets along will contribute to the show's success and, like Miscowiec, Lisa Ling, a View cohost for three and a half years, believes good interaction is key. "I think a show like The View has value today, but it can only work if the cohosts are likable and have chemistry," she says.
Certainly, ABC is still optimistic. "The View has held a unique place in pop culture since its inception," the network tells us in a statement. "The biggest names in politics and entertainment come to The View, and millions tune in to hear a smart, lively, authentic—and often funny—take on the hot topics of the day. We're proud of the great shows we put on, thankful to our viewers and excited for what's ahead."
Maybe so, but, Behar insists, "The View needs to make news. These days," she adds with a laugh, playing off the tagline of Fred Armisen's famous Saturday Night Live impersonation of her, "so what? Who cares?"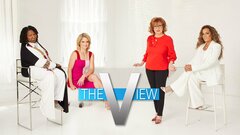 Powered by