CSI's Marg Helgenberger Returns to TV to Blow the Top Off Under the Dome
Red alert! Chester's Mill is in for it now that CSI vet Marg Helgenberger is going Under the Dome as the new baddie in town. "You can get into the Stephen King vibe very easily," says the actress of joining the horror master's hit series for Season 3. "It's a fun world to inhabit because all bets are off." We talked to the Emmy winner about how her mysterious character will shake up the Dome.
What brought you to this series?
[Dome executive producer] Neal Baer, whom I have known for many years, reached out to me after he and his co–executive producer Tim Schlattmann conceived this character, which they were initially calling Margo, because they wrote her with me in mind. And, as an actor, that is always incredibly flattering to hear! [Laughs]
Now she's named Christine Price, but the show is being very cagey about her. Who is she?
Well, it's a little complicated. In the first of the two episodes, which are going to air back-to-back, my character is introduced as a therapist helping the people of Chester's Mill deal with grief—but that's an alternate reality. The second episode is a whole other situation. She's an anthropologist who's been hired by this company to come to Chester's Mill to investigate the egg they found in a meteorite.
Sounds innocent enough.
Well, that is why she initially goes there. Then there's a bit of an Invasion of the Body Snatchers thing that goes on later with several people, including Christine. It turns out she has a mission. There are certain citizens of the town who are more vulnerable—and she gets them to become her associates.
So she's a bad girl?
I guess most people would consider her a villain, yes. But to play her, I can't think of her as one. She believes wholeheartedly that she is doing the right thing for this community. I won't be twirling my mustache.
Who have you been working with on the show so far?
Mostly the men. I have a lot of scenes with Alexander Koch, who plays Junior. Christine really gets him under her wing. He and Christine have quite a close relationship…let's leave it at that.
A fellow ER alum, Eriq La Salle, is joining Dome this season too. Was that a fun reunion?
haven't even bumped into him yet! He's playing the guy in charge of the company that hired me, but I have yet to have any scenes with him. Although I never got to share scenes with him on ER either. All of my stuff was with George Clooney.
Poor you.
Oh, yeah. [Laughs]
This isn't the first time you've wandered into Stephen King territory.
I did The Tommyknockers in 1993. It's fun working on his stuff, because it's liberating. You don't have to play by rules like, "Oh, my character wouldn't do that." It's an open playing field. And it's darker and edgier than most material. One of the last scenes I shot on Dome, I was looking down at my hands and the lighting was all moody and eerie and my hands were covered in blood! And I thought, "Oh, yeah, I'm doing Stephen King! Of course there's blood on my hands!"
What's been the craziest thing you've filmed so far on Under the Dome?
Oh, I can't give that away. But it's so disturbing. And it's not disturbing in an overt way. It's one of those psychological and demented situations that happen with another character.
Right now, you're doing 10 episodes of Dome. Did the producers leave it open for Christine to come back…if she survives the season?
At first they did not, but a few episodes in, Neal and Tim said, "If there's another season and you want to return, you have to tell us now so we can adjust the plotline." So anything is possible!
And of course, there's the two-hour movie finale for the CSI mother ship coming up this fall, right?
Yes! I had dinner with [CSI costar] Jorja Fox the other night. I don't know what the story is yet, but they're going to pull out all the stops for the end, I'm sure. The fact that Billy [Petersen] agreed to come back is a big one. He doesn't like to work that much! [Laughs]
How did you feel when you heard the show was coming to an end after 15 years?
When it was canceled, of course I felt bad for everyone who was still with the show, because I know how I felt leaving it…and I left on my own! I was emotionally distraught. Even three years away from the show, it was sad [to hear of the cancellation]. It feels like the end of an era.
Are there any other series you'd die to guest star on?
So many! I've been bingeing The Walking Dead. It's gory and violent, but it is so suspenseful and so well done. And what actor wouldn't want to do True Detective? I mean, come on. I was a big fan of Breaking Bad and have gotten to know [executive producer] Vince Gilligan a little bit, mostly through social functions. He is the sweetest man. So I would love to do Better Call Saul! I love that show, and Bob Odenkirk. There's just so much great television now.
Under the Dome, Season premiere, Thursday, June 25, 9/8c, CBS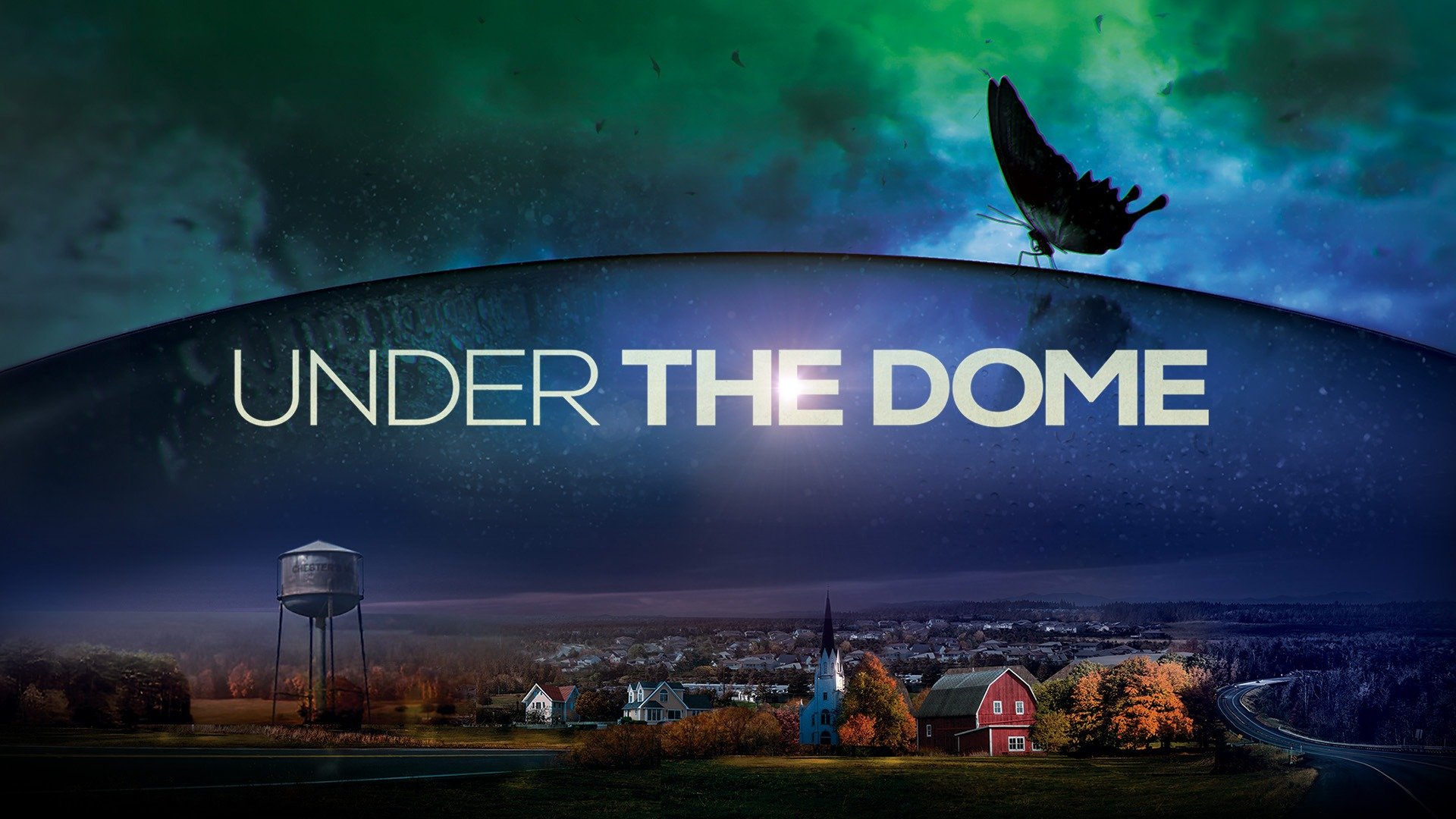 Powered by