The Bold and the Beautiful Reveals Big Plans for Landmark Transgender Character
It's trans-formational! The Bold and the Beautiful's Rick Forrester (Jacob Young) was shocked you-know-whatless when he found out his glamorous lady love Maya Avant (Karla Mosley) was born a boy. But on Wednesday, June 24, Rick will invite Maya to move back into his mansion and they will reconfirm their love for one another—a sign this newsmaking transgender character could be here for the long haul. We asked Bradley Bell, exec producer and head writer of the hit CBS soap, to share his story plans with us.
How committed are you to keeping Maya on the canvas? Are you at all concerned, given the historic and social importance of the character, that she might one day run her course?
Karla Mosley has emerged as the leading lady of B&B, and she'll remain so. This is a really fresh and unique love story, and we're only just beginning. Maya will be asked to return to Forrester Creations as the company's lead model, and we'll be doing a big fashion show [airing July 16 and 17] where half the models are transgender, including Isis King and Carmen Carrera, who are both very well known. We just shot it and it's incredibly beautiful and really fun to watch! It speaks to our continued commitment to Maya's story and to the transgender community. Transgender models are appearing on the runways in Paris and New York. Why not on B&B?
And nothing says commitment like giving a character a family.
Maya's sister, Nicole [Reign Edwards], has been a great addition to the show and we'll also bring on their mother and father, played by Anna Maria Horsford and Obba Babatundé. We saw tapes of many, many actors but as soon as I saw Anna Maria and Obba, I knew I had to cast them. "That's her! That's him!" They are so phenomenal in these roles that their characters have practically written themselves. And their arrival is going to make Maya an even more fascinating and complex character. On soaps, as in life, you learn a lot of surprising things about a person when you meet the parents!
Soap couples are never forever. What happens when Rick and Maya move on to other partners? Will you need to revisit this trans issue every time she attracts a new man?
Who's to say there won't be another woman entering the picture for Maya, or another transgender character? This is a truly unique set of circumstances—hard to find in soaps these days—so it's been great fun thinking of the possibilities. Right now we're concentrating on developing a strong foundation for Rick and Maya, one that is to be respected and admired. But trouble will come. It always does.
Before she was outed, Maya was a rip-snorting superbitch. Now she's a saint. Where's the old Maya?
After being rejected by her parents, Maya became ornery and self-absorbed and a real fighter, but finding love with Rick tamed her. She has been accepted and loved for the way she is and it has warmed her heart. She's now coming from a place of gratitude. [Laughs] But who's the real Maya? If the rug is pulled out from under her again, she may go back to her old ways!
GLAAD has been a consultant on this plot, but what's politically correct and what makes for good storytelling aren't always the same thing. Do you all see eye to eye?
We've been working with Nick Adams [director of programs, transgender media] at GLAAD, who has been very involved in the writing—especially with our terminology—and very supportive, and we're perfectly in harmony as of now. He knows how things work, that we at B&B are in the business of telling story and that there's a point where this could take a turn. I was very up front about that from the beginning. We're writing a fictional character and soap operas are known for doing outrageous things. I feel confident GLAAD fully understands that.
Talk about making Dollar Bill Spencer [Don Diamont] the baddie in this storyline. When his sister Karen [Joanna Johnson] came out as a lesbian, he had no problem with it. Why was he such an a-hole with Maya?
Bill loves having the upper hand and being the jerk, so I wanted to give it to Don who loves to play that sort of thing and is so spectacular at it. And, technically, Bill didn't have a problem with Maya being transgender. His decision to make her a tabloid sensation had more to do with greed and revenge. He wanted to humiliate Rick and, hopefully, get his hands on a bigger slice of Forrester Creations.
In a way, the most judgy character in this scenario has been Maya's transgender friend, Nick [Scott T. Schofield]. Was it your intention to have him come on so strong? He's kind of a pain in the ass.
Patrick Mulcahey, who is such a great dialogue writer, really took those scenes and made them memorable. Nick is a fiery character who is fiercely protective of Maya. He's seen how difficult unenlightened people can be when dealing with a transgender person and he's a little fed up with it. But I don't know that I'd call him a pain in the ass. [Laughs] I'd like to think it's provocative writing!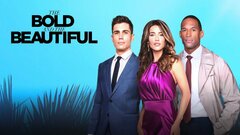 Powered by