Bart Simpson: 'Homer and Marge are not breaking up'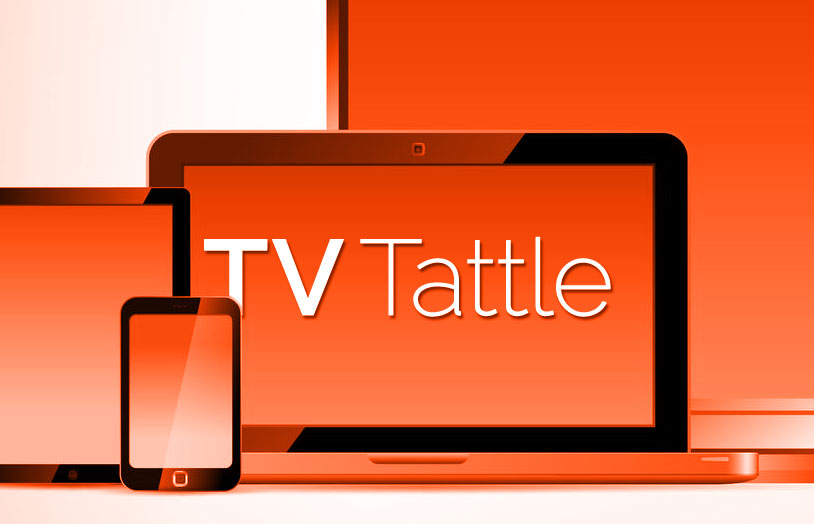 Bart Simpson: "Homer and Marge are not breaking up"
The official Simpsons Twitter account tweeted today to "stop the rumors!" with an image of Bart Simpson at the chalkboard scrawling "HOMER AND MARGE ARE NOT BREAKING UP." Showrunner Al Jean, who made news by saying "Homer and Marge legally separate" in the season premiere, tweeted today: "I DIDN'T SAY Homer and Marge are breaking up I said they are BIGGER THAN JESUS." PLUS: Marge and Homer have been divorced before, and why the legal separation storyline is so infuriating.
Raven-Symoné on joining The View: "Hopefully I can shed some light on what I like to call the truth"
Says the new View co-host: "I definitely have a different lifestyle than a lot of people in this world—good and bad—and my views are different than one might think my views might be because I've never really spoken my truth until recently."
For her new Netflix show, Chelsea Handler takes drugs under medical supervision
Handler revealed Wednesday she has filmed four shows: on marriage, on racism, on Silicon Valley and on drugs.
Gilmore Girls cast is reuniting again, on the Today show
Fresh off their Austin reunion, the Gilmore cast will appear on Today on Thursday morning.
Kim Richards charged with 3 misdemeanors
The Real Housewives of Beverly Hills star is expected to be arraigned Thursday on battery of an officer, resisting arrest and public intoxication following her April arrest at the Beverly Hills Hotel.
The Flash giving Barry a new love interest
The CW is casting for the "spunky, fun and funny" role of Wendy.
Taraji P. Henson on Cookie: "I hate that bitch"
"She's stolen my identity!" says the Empire star. "My friends don't want to talk to me unless it's about Cookie."
Which NBA Finals player has a Friends tattoo?
Cleveland Cavaliers star Kyrie Irving revealed a tattoo of the Friends logo while talking about his season-ending injury.
Are ABC's Quantico ads too unnecessarily sexy?
The FBI agent played by Priyanka Chopra is shown nude draped wearing only a flag.
Meet the cast of Naked and Afraid XL
The supersized Discovery Channel spinoff debuts July 12.
Jared Padalecki: I had to "reboot" myself after suffering from exhaustion
The Supernatural star said following the Gilmore Girls reunion: "This summer, I just got off a couple-week stint where I literally turned my phone off and spent time with my family. Like no e-mail, no text, no phone. It's amazing and I've never done it. Everybody needs to do it."
John Oliver caused a massive spike in Bud Light Lime awareness
His Last Week Tonight stunt actually made a positive impression on the beer brand.
Check out Doogie Howser, reimagined
Neil Patrick Harris' comedy gets a modern makeover, thanks to The Nerdist network.
Presenting 20 Seinfeld references explained for younger viewers
Not everybody is familiar with Dan Quayle, Loni Anderson and the Mary Hart Seizure Effect.
Outlander casts 3 more Season 2 roles
Andrew Gower will play Prince Charles Edward Stuart, Romann Berrux will play French pickpocket Fergus and Rosie Day has been cast as Englishwoman Mary Hawkins.
Fred Savage: We'll never return for a Wonder Years reboot
We'll never see a grown-up Kevin and Winnie.
How iZombie revived the procedural and zombie genre
As Pilot Viruet notes, "within its too-short, 13-episode season, iZombie has breezily shown how to create, develop, and sustain a sharply fun first season of TV. In the same breath, it's also continued the trend of building on a comic book's narrative to provide a skewed take without totally distancing itself from the source material."
North Carolina man gets a Caitlyn Jenner tattoo on his arm
"Caitlyn Jenner's been so brave," Jason Hatfield says of his tattoo based on the Vanity Fair cover. "As an athlete and everything that was done before she came out, she was incredible. And now she's a thousand times the role model a Kardashian is!"