Stephen Colbert and Showtime Teaming for Animated Trump Series
If you think our current administration is cartoon-like, then Thursday's news that Showtime has given a 10-episode order to a new, as-yet-untitled half-hour animated series with two-dimensional avatars of President Donald Trump and his family is for you.
Executive produced by multiple Emmy-winner Stephen Colbert, the series will air this fall and, according to a Showtime press release, "will present the truish adventures of Trump's confidants and bon vivants – family, top associates, heads of government, golf pros and anyone else straying into his orbit – intrepidly exploring their histories and their psyches, revealing insights into what makes them so definitively Trumpian. It's a workplace comedy where the office happens to be oval; it's a character study in search of character, as seen through the eyes of an imaginary documentary crew."
See Also
Cantone debuts on the July 27 episode of Comedy Central's late-night hit.
Colbert said in the statement, "I know a lot of people wanted to do this, and I'm honored that the Cartoon President invited our documentary crew into his private world. I've seen some of the footage, and I look forward to sharing the man behind the MAGA."
The series was inspired by the animated opening that was seen in the Emmy-nominated Showtime Special, Stephen Colbert's Live Election Night: Democracy's Series Finale: Who's Going to Clean Up This S**t. Besides Colbert, The Late Show with Stephen Colbert executive producer Chris Licht will be a part of the creative team. Given the daily news generated by Trump' and his actions, turnaround time on production will be quick (not unlike the Showtime docu-series The Circus: Inside the Greatest Political Show on Earth).
"Stephen and Chris have an uncanny genius for deconstructing the world of President Trump, and this series opens a new realm for them," Showtime President and CEO David Nevins said. "Their vision will produce a comedy that makes waves, gets attention and plays great on our networks, including our streaming service."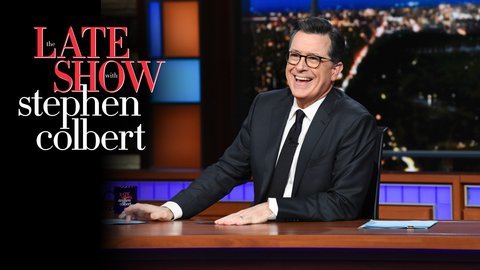 Powered by