In defense of 'Game of Thrones' shockingly violent deaths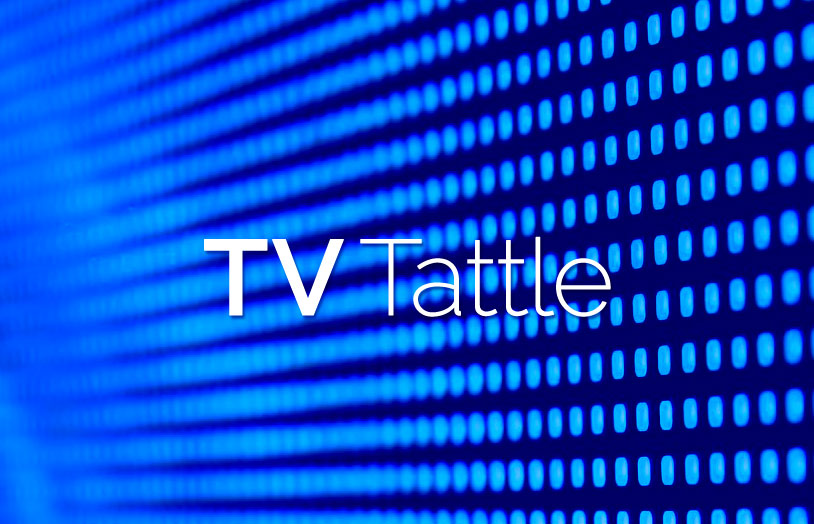 In defense of Game of Thrones' shockingly violent deaths
The problem with critiques of this week's death, says Amanda Marcotte, is that many viewers aren't conditioned for classical tragedy. "There's not a lot of truly tragic storytelling in modern TV and movies," she says. "We are trained to expect, especially when it comes to action-packed fantasy and sci-fi stories, that just when things look bleakest for our heroes, they will perform some amazing feat and save the day at the last possible minute. That is the plot of Lord of the Rings, Harry Potter, The Hunger Games, Mad Max: Fury Road, every DC and Marvel superhero movie, and nearly every B-list thriller on the market. As the Dothraki might say, it is known that the heroes emerge triumphant." PLUS: Some viewers have a "pain threshold" when it comes to GoT violence, why Stannis made the right call, and Carice van Houten reacts to Sunday's episode.
John Oliver buys airtime on Trinidad TV to respond to an ex-FIFA official
Watch The Mittens Of Disapproval Are On, a nearly five-minute video directed at indicted former FIFA official Jack Warner, who last week paid for his own political message on Trinidad TV.
Bob Costas calls Caitlyn Jenner's ESPY Arthur Ashe Courage Award "a crass exploitation play"
The NBC Sports anchor says the award should've "gone to someone "who was much closer actively involved in sports." PLUS: Why Costas is wrong.
David Duchovny and Gillian Anderson caught sharing a kiss on The X-Files reboot set
Tuesday was the 2nd day filming on the limited series reboot.
Why Liv from iZombie is TV's most interesting female protagonist
Rose McIver's CW character is a natural successor to Buffy and Veronica Mars.
Jaden Smith to recur on Baz Luhrmann's The Get Down
Will Smith's 16-year-old son will play a "psychedelically talented and enigmatic graffiti writer."
Vince Gilligan: Better Call Saul Season 2 "is not what we thought it would be"
"I think what happens next is actually going to surprise people," says Gilligan, who's wrapped six of 10 episodes for Season 2. He also revealed during a Better Call Saul panel that the Season 1 DVD will feature "Kettle Kommentary" — in-character commentary from the Kettlemans.
NBC Sports chairman is lobbying NHL players to shave off their playoff beards
"The players won't like this, but I wish they all would stop growing beards in the postseason," says Mark Lazarus. "Let's get their faces out there. Let's talk about how young and attractive they are. What model citizens they are. (Hockey players) truly are one of a kind among professional athletes."
Alan Thicke: A Growing Pains reboot won't happen
"We did a couple TV movies, and I think that's where we belong," he tells EW. "I like things to be left in the perspective of their historical narrative. It's a crapshoot when you try to revisit that."
Once Upon a Time is seeking King Arthur, Merlin and Guinevere
A casting call has been put out for all three Camelot characters.
Cindy Williams is releasing a Laverne & Shirley memoir
Shirley, I Jest!: A Storied Life will dish on life on the classic sitcom's set, including her romance with Andy Kaufman.
Logo partners with PBS for an LGBT documentary series
PBS' POV will show a new Logo documentary every month for six months, including a film on Matthew Shepard.
See pics from the Girls Season 5 set
Including Lucy Liu and a disheveled Marnie.
35-year Letterman employee Barbara Gaines recounts the hard work she put into the final montage
Gaines, who rose from receptionist to executive producer and showrunner, has posted an image of the schedule for the last 28 days of The Late Show.
Ali Wentworth is baffled by Jason Alexander's comments on Seinfeld fiancée Susan
The Seinfeld "schmoopy" actress, who's still pals with Jerry Seinfeld, remembers shooting a scene with Heidi Swedberg, who played Susan. "I do remember Jason and Jerry and I sparring and having fun," Wentworth said. "And she didn't really — I don't remember her saying much or doing much."
Stephen Colbert presents "25 Things You Didn't Know About Stephen Colbert"
Including No. 26: "He won't be beholden to listicle headlines."
Jimmy Fallon: "I guess I am technically a grown-up"
The Tonight Show host talks about his new "Dada" children's book, and whether he sees himself as a grown-up person.
Teen Choice Awards is pitting Zayn Malik vs. One Direction
They're in the same category for "Choice Male Hottie," a decision that is angering One Direction fans.
Turner Classic Movies is putting classic films back in movie theaters
TCM Presents will feature Jaws this month, Double Indemnity in July and Grease in August.
Pee-wee's Playhouse's original King of Cartoons dies
Pee-wee Herman writes: "I'm sad to report that Gilbert Lewis passed away recently. Gilbert is the actor who played the King of Cartoons in the first season of Pee-wee's Playhouse, back in 1986 when it was filmed in New York City. His part was recast because of expense when we moved the production to California."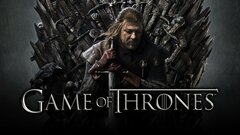 Powered by