What's Worth Watching: 'Difficult People' on Hulu and 'Mr. Robinson' on NBC for Wednesday, August 5
Difficult People, "Pilot" and "Devil's Three-Way" (Available Wednesday, Aug. 5, Hulu)
Mr. Robinson, "Pilot" and "Flesh for Fantasy" (Wednesday, Aug. 5, 9/8c, NBC)
The difficulty in recommending the outrageously nasty-funny Difficult People has to do with Hulu's decision to make us wait, unlike some other streaming services, a full week between episodes—after the first two are presented back-to-back. To quote misanthropic would-be performer Billy Epstein (the excitable Billy Eichner of Billy on the Street fame), "Our lives are garbage and it's the world's fault!"
He's not kidding. And neither am I when I predict you'll instantly want more of Difficult People, the most hilarious new show of the summer. It's a mean-spirited blast watching Eichner and his partner-in-misery Julie Klausner (as fellow show-biz hopeful Julie Kessler) take on the world of New York, disrupting a Broadway matinee of Annie with their bad attitude—"God, I hate the sound of children laughing," Julie snarks—or turning a pledge drive for PBS (where Julie's droll boyfriend works) into a roast. After watching the first three episodes, I was quoting lines of theirs for days ("Why did Kaley Cuoco-Sweeting only make a million dollars for this episode?"), wishing I'd thought of saying it though knowing I'd probably never have the nerve.
Sour grapes have never seemed tangier and sweeter than from the mouths of these two fearless malcontents, whose refrain of "When's it going to be our turn?" would be more plaintive if they didn't burn bridges everywhere they went. Case in point: Julie's sideline of hate-watch blogging: "I'm so funny when I write mean things about TV shows. How come no one's hired me to write for one?" At least Julie enjoys a semblance of a happy home life with her long-suffering mate (a wry James Urbaniak). Poor poisonous Billy is as unlucky in love as he is in pursuing his stand-up comedy and/or actor dreams. And should you find yourself being waited on him at a restaurant? Find somewhere else to eat. In one of the more inspired early subplots, Billy lands a dream date (John Benjamin Hickey) but is horrified to learn he's an enthusiastic "participator" in sing-alongs and the like. No irony? No chance.
This duo's caustic urban misadventures are like a cross of Absolutely Fabulous and Seinfeld, as mean tweets and jokes about Smash invariably come back to haunt them. Their misfortune is our good fortune, and you may find it difficult to stop laughing.
Difficult People was originally developed for USA Network and is produced by Universal Cable Productions, an arm of the same Universal TV company responsible for the embarrassing dud Mr. Robinson. If you've been wondering how NBC's comedy fortunes have fallen so far that only two sitcoms will be on its schedule this fall—in the Friday-night graveyard, no less—look no further than this summer burn-off, which will be gone in a blink in three consecutive weeks of back-to-back airings. If it lasts that long.
Mr. Robinson is a tragically stale showcase for The Office's Craig Robinson. As a Chicago club musician who moonlights as a public-school teacher, the charismatic comic plays it so cool his funkiness comes off as flat. Blame the material, which even neuters such assured sitcom pros as Frasier's Peri Gilpin (as the skeptical principal) in a school setting populated by cutesy-quirky kids and wacky-idiot teachers who might leave you wondering what decade this is supposed to be taking place. When Earth, Wind & Fire offers Craig a gig in the season finale, you might do a double-take. Because everything about Mr. Robinson is more of a mis-fire.
Imagine what Billy and Julie could do with this one.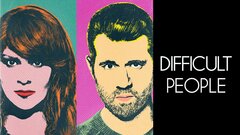 Powered by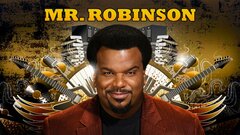 Powered by