John Oliver takes on the Confederate Flag In his latest Last Week Tonight rant, Oliver denounced the flag flying at the South Carolina statehouse in wake of the Charleston shooting tragedy. "The Confederate flag is one of those symbols that should really only be seen on t-shirts, belt buckles and bumper stickers to help the rest of us identify the worst people in the world," he said. PLUS: Oliver parodied '90s AOL ads to address online harassment.
The South Carolina native was one of 20,000 who joined members of the Emanuel AME Church yesterday evening in a march to the Bridge to Peace in Charleston.
The 15-second teaser sets the tone for the Aug. 22 TV movie.
The actor, who's successfully invested in various tech companies, will make a guest appearance during Season 7 of the ABC reality show.
The Season 3 finale seemed to raise more questions than answer new ones.
Obama said in the WTF podcast interview his favorite comedians also include Jerry Seinfeld, Dick Gregory and Richard Pryor. As for Louis CK, Obama says, "He's wonderful in such a self-deprecating but edgy kind of way. And basically good-hearted even when he's saying stuff that's … wrong. There's a goodness about him that comes through."
Kelly Reilly, W. Earl Brown, Leven Rambin, James Frain and David Morse are among the journeymen actors appearing this season on the HBO series. PLUS: That was Leonard Cohen singing the new True Detective theme song.
Hadley Delany says her FX father is the "best worst dad."
Search Party will revolve around a group of 20-somethings who come together after one of their friends mysteriously disappears.
Watch Cranston urge the crowd to "Say My Name." PLUS: "Walt Jr." walked the catwalk in Milan.
She was caught off guard by the fluffy pink sock he wore instead of a modesty sock.
The Will Ferrell-Kristen Wiig film was shockingly played straight. "You sorely want to give the stars the benefit of the doubt and credit them with a comedic masterpiece, given their résumés," says Neil Genzlinger. "But, gosh, it sure looked like a mediocre Lifetime movie." PLUS: It was a superb Lifetime spoof, it was utterly disposable and surprisingly dull.
Check out a new promo that's missing Peter Capaldi and Jenna Coleman. PLUS: Prince Harry is reportedly dating Coleman.
Cox recently received an award for his portrayal of Matt Murdock.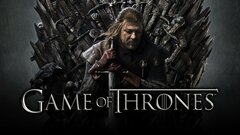 Powered by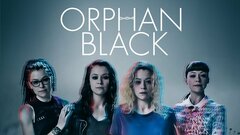 Powered by