5 Things to Know About TBS's New Comedy 'The Guest Book'
"This whole project started with me just pulling pranks in people's guest books," executive producer and creator Greg Garcia (My Name Is Earl, The Millers) says of his latest comic foray, this one with a ­notable twist. (More on those pranks and twists later.) The new half-hour series focuses on Froggy Cottage, a quaint mountain cabin where the baggage that each weekend guest brings—figuratively, of course—gets kicked up a few notches thanks, in part, to the antics of several quirky locals, especially lovelorn Officer Kimberly Leahy (ER and Life Goes On vet Kellie ­Martin). Here are a few things you need to know before checking in to this unusual comedy.
1 For a good story, you only need to go right to the source. Yes, these sordid tales are straight out of the pages of actual guest books from rental homes and B&Bs all across the country. As a joke, Garcia began writing long, humorous stories in the logs when he would rent spaces while writing his acclaimed Fox sitcom Raising Hope. The entries were such a hit with friends that he considered publishing a short story collection. "I was really having fun with it and thought, 'Well, why do a book? I do TV shows. Let's film these things!'" There are even a couple of storylines from the show that Garcia now plans to jot down in guest books on future sabbaticals, just to keep the joke going.
2 The comedy combines one-off stories with ongoing plotlines. The Guest Book is a unique hybrid of serialized and anthology-style storytelling, with recurring characters whose preexisting foibles take place alongside the one-off predicaments of guest stars like Stockard Channing (below), Community's Danny Pudi and The Office's ­Jenna ­Fischer. The idea for the format came when Garcia was pitching the show to networks. "As I was developing it, I thought, 'Well, I do want people to come back every week for a reason,'" he explains. So he began to expand the characters in the community around ­Froggy Cottage. As the season progresses, the guests' stories—including a Christian woman's comical machinations to have her atheist ­daughter-in-law baptized and the Amish rite-of-passage rumspringa gone bad—give way to the locals, with a finale focusing solely on the ongoing plot elements.
3 You'll recognize a lot of familiar faces from Garcia's other shows. According to series regular Martin, Garcia's production company is called Amigos de Garcia for a reason. "He surrounds himself with people who he enjoys working with," she says. Giving the show an anthology element was a way to work with as many of his pals as possible. Raising Hope star Garret Dillahunt (above center) is a regular, as are Earl's Jaime Pressly and Michael Rapaport, along with Margo Martindale (The Americans), whom Garcia worked with on The Millers. Martin also happens to be Garcia's neighbor—but that's not the main reason she got the gig. "I've got other neighbors too," Garcia says with a laugh. "I'm not putting them in the show!"
4 Small-town Americans take center stage once again. Garcia's body of work has ­focused largely on working-class folks and the comedic potential of their everyday lives. Guest Book is no different. Froggy Cottage isn't a luxury getaway, and the town surrounding it is populated with single dads (Dillahunt) as well as stoner ­delivery boys (Earl's Eddie Steeples) and stripper-grifters (Carly Jibson). "I think those characters and those kinds of towns just feel like home to me," says Garcia, who grew up hanging out with friends in trailer parks outside of Arlington, Virginia. "These characters are struggling with the realities of life; they have real problems. And I like to write about people with real problems."
5 This creator truly loves his work. Garcia enjoyed even broader creative freedom than on previous projects, and he's grateful for the experience. "I love this show," Garcia says. "If I could do these [episodes] for the rest of my career, I would be a very happy person."
The Guest Book, Series Premiere, Thursday, Aug. 3, 10/9c, TBS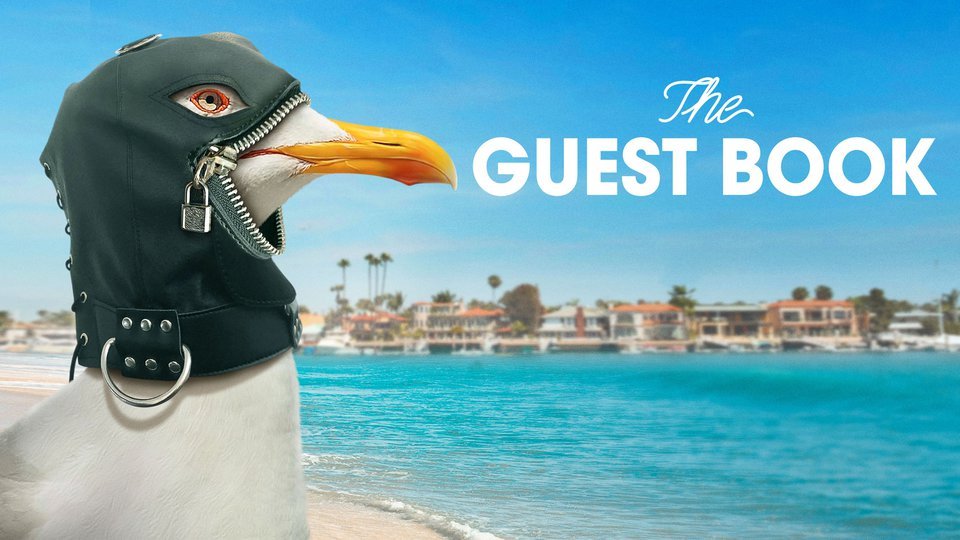 Powered by