The Simpsons to Harry Shearer: 'Let's Talk'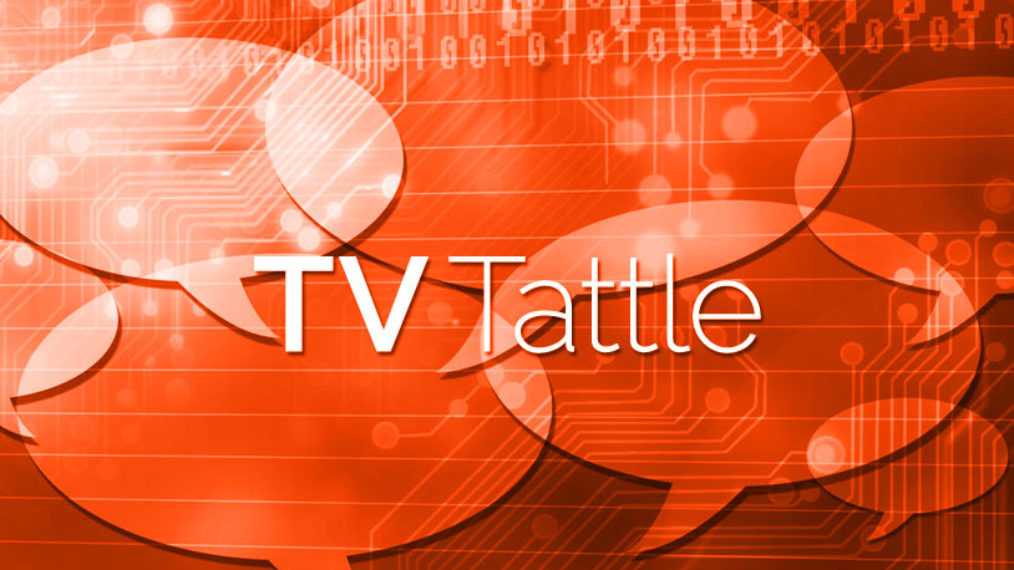 The Simpsons to Harry Shearer: "Let's talk"
Simpsons co-creator James L. Brooks tweeted this morning, "Hey, we tried. We're still trying. Harry, no kidding, let's talk." (Shearer tweeted last night that it was Brooks' lawyer who told him he "will not be part of" next season.) But according to TMZ, "both sides want to make it happen …. but there's still a major hurdle." And that hurdle is Shearer's ability to work on other jobs. As TMZ reports, "We're told Harry and his lawyer, Larry Stein, would not agree to giving producers the right to veto Harry's other projects." PLUS: Shearer's exit proves The Simpsons is not immortal, and The Simpsons snewort of predicted Shearer's exit in Season 10.
American Idol finale hits a finale low
Last night's finale dropped 38% from last year, in the key 18-49 demo. PLUS: Jimmy Kimmel illustrates how people didn't care about this season.
Rescue Me's Steven Pasquale to play Mark Fuhrman on FX's O.J. Simpson miniseries
The Good Wife and Bloodline star will play the controversial LAPD detective on American Crime Story: The People v. O.J. Simpson.
Does CBS' Supergirl trailer look like an SNL parody?
Many are comparing it to Scarlett Johansson's recent SNL Black Widow parody. PLUS: Supergirl should be polarizing, and how the trailer got a jump on the critics.
CNN to air Letterman retrospective
Jake Tapper will host David Letterman Says Goodnight on Monday.
Lorne Michaels praises Weekend Update, says SNL's Season 40 cast "FEELS like it's a cast"
"What I'm most pleased with this season is this cast," Michaels tells the AP. "It FEELS like it's a cast. I think they feel good about themselves, like it's their time, and that the audience is completely behind them. (Weekend) Update was the hardest transition (with last season's departure of longtime anchor Seth Meyers). But now it's in a really good place with Colin (Jost) and Michael (Che)."
Constantine's cancelation proves that a social media campaign can't save a show on the bubble
Fans of the NBC series went all out on social media to no avail.
NBC explains why there's only 1 hour of comedy on the fall schedule
"I don't think it's any surprise or secret that it's been hard for us to launch comedy, and we were turning over all the stones," NBC Entertainment president Jennifer Salke tells EW. "There was never any intention to abandon comedy in any way, but we wanted to see what we can we do to maximize success and to be realistic."
How Showtime pilot Crazy Ex-Girlfriend landed on CW
The racy half-hour pay cable musical comedy has been expanded to one hour and made tamer for network TV.
Arrow–Flash crossover will become an annual event
"The crossover was so successful, we will be making it a special event in fourth quarter every year," says CW president Mark Pedowitz. PLUS: The Flash showed Arrow's flaws.
House of Cards boss: Thanks to the ease of seeing porn, TV writers no longer have to create unnecessary sex scenes
On-screen nudity, says Beau Willimon, "was a marketing technique. Now you can't put anything on TV that's more pornographic than what's easily available with a few mouse clicks. So you can really focus once again on character, and those characters can engage in sex the way actual humans do."
Kristen Schaal tells why Last Man on Earth doesn't show all the dead bodies
She says it was a network decision.
Ricky Gervais' The Office movie gets funding
Gervais will reprise his David Brent role in Life on the Road, which he's writing and directing.
Conan will visit 6 cities over the next year
Conan O'Brien is taking his show on the road with six different trips planned, including one to Comic-Con in San Diego.
Nashville boss addresses the "complicated thing" from the season finale
Showrunner Dee Johnson says she "completely, totally entertained that idea."
Last Man Standing reruns to air on Hallmark Channel
Tim Allen's ABC comedy will be shown on the cable network starting in January.
AMC sets Humans premiere date
The eight-part London-set sci-fi drama debuts on June 28.
The Bachelor winner Whitney Bischoff finally visits Chris Soules' Iowa farm
"She's a natural," Soules wrote on Instagram in documenting her visit.
James Corden goes busking with Sting on the streets of NYC
The Late Late Show host taped a bit in New York on the heels of Jimmy Fallon taping a bit with U2 busking in a NYC subway station.
Longmire deputy busted for DUI
Adam Bartley was taken into custody last month in New Mexico.
Powered by