What's Worth Watching: ' Hannibal' on NBC for Saturday, July 25
Hannibal, "The Great Red Dragon" (Saturday, July 25, 10/9c, NBC)
"I don't have your appetite," Will Graham (Hugh Dancy) leveled with Hannibal Lecter (Mads Mikkelsen) at the end of last week's stunning episode of Hannibal. Who does? Surely not the mainstream TV audience, which refused to embrace the stylishly ghoulish thriller over three seasons, finally forcing NBC to call it quits with this experiment in cable-style envelope-pushing. So for the hardy few still watching, let's savor it while we can.
Added incentive: Now that Hannibal has resolved the storylines involving the rogue cannibal's baroque reign of terror in Florence, and his subsequent capture by the vengeful Mason Verger (Joe Anderson)—whose graphic demise is likely to haunt my nightmares for a while—the show is moving into a new, more familiar arc. Enter the "Red Dragon" (from the Thomas Harris novel that introduced Hannibal, Graham and Jack Crawford), also known as the "Tooth Fairy," a serial killer of families whose actual identity is Francis Dolarhyde (Richard Armitage). When Jack (Laurence Fishburne) approaches Will to investigate this disturbing case, we know it's only a matter of time before they'll consult Hannibal, who's spent the last three years in the Baltimore State Hospital for the Criminally Insane. As final acts go (unless a dark knight swoops in for the rescue, which seems increasingly unlikely), this promises to be a doozy.
Also Friday
Killjoys, 9/8c, Syfy
It takes one to find one: The Quad's top Killjoys are pitted against one another in a race to capture Big Joe, a legendary bounty hunter who's gone to the dark side.
Missing in Alaska, Series premiere,10/9c, History
In the past five decades, more than 20,000 people have disappeared in a northwest region of the Last Frontier nicknamed "The Alaska Triangle." Some assume they were eaten by predators or died on the rough terrain. Others think they were kidnapped by aliens. In this docuseries, investigators, local experts and eyewitnesses try to piece together the stories.
Burgers, Brew & 'Que, Season premiere, 10:30/9:30c, Food Network
Chef Michael Symon sets off on a road trip across the U.S. to find the best burgers, beers, barbecue and, we're assuming, fast-working antacid.
Sports Highlights
Friday
PGA Tour Golf, 3/2c, Golf Channel Canadian Open
Saturday
PGA Tour Golf, 1/noon c, Golf Channel and 3/2c, CBS Canadian Open
NASCAR Racing, 3:30/2:30c, NBC Xfinity Series in Indianapolis
WNBA All-Star Game, 3:30/2:30c, ABC From Uncasville, Connecticut
MLB Baseball, 4/3c, Fox Sports 1 Athletics at Giants
MLB Baseball, 7/6c, Fox Sports 1 Braves at Cardinals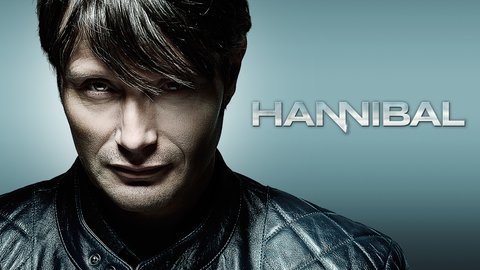 Powered by