Jason Bateman and Laura Linney in 'Ozark', Oscar Winner 'The Salesman' and 'Chasing Coral' New to Streaming This Month
A Story of Children and Film Available now, FilmStruck
TCM's streaming site gets in the original-film business with this doc about the magic and the madness of childhood as depicted in movies. Director Mark Cousins (who was also behind the network's exhaustive film history miniseries The Story of Film: An Odyssey) touches on more than 50 movies from all over the world, including masterpieces like E.T. (above) and The Red Balloon.
To the Bone Available now, Netflix
Buffy the Vampire Slayer writer-producer Marti Noxon makes her feature directing debut with this occasionally funny, always heartbreaking tale about a young anorexic girl (Lily Collins, left) fighting the disease at a group home run by a rebel doctor (Keanu Reeves).
The Salesman Available now, Amazon
The Oscar-winning Iranian film follows a married couple who are forced to move into a new apartment after their own collapses. Everything is hunky-dory, until the wife (Taraneh Alidoosti) is violently attacked in their bathroom. Turns out the previous tenant was a hooker with a lot of unhappy clients. Enraged, the husband (Shahab Hosseini) wants payback—and we're not talking about his deposit.
Ozark Series Premiere Friday, July 21, Netflix
A Chicago money launderer and his wife (Jason Bateman and Laura Linney) relocate their family to the Missouri Ozarks after mountains of cash from a crazed Mexican drug lord go missing. Rule No. 1 of going on the run: Don't hide someplace that looks like the set of Deliverance.
Pure Available now, Hulu
When I say "Mennonite," you say "Cocaine!" Doesn't sound right, does it? That's the point in this crime drama about a Canadian Mennonite community being used by the local mob to traffic drugs. When a pastor (Ryan Robbins) says he's not going to take it anymore, said baddies decide he's not going to have a wife and kids anymore if he doesn't continue to help them.
Niko and the Sword of Light family Series premiere Friday, July 21, Amazon
No hurt feelings if you don't remember the Niko and the Sword of Light pilot that hit Amazon nearly two-and-a-half years ago. Inspired by the eponymous iPad comic book, the show is set in a land where a plague of shadows has transformed all innocent creatures into monsters—and Niko (Felix Avitia), armed with his lighted sword, is the only one brave enough to fight the darkness. Well, the only male: His sidekick, the determined Princess (Kari Wahlgren), is pretty tough too.
Chasing Coral Available now, Netflix
Filmmaker Jeff Orlowski, who chronicled the melting of ice caps in 2012's Chasing Ice, goes below sea level for his latest, Chasing Coral. Orlowski and his underwater camera trail a team of scientists speeding to stop the mass death of coral reefs around the world. Rarely does such an urgent issue look so pretty.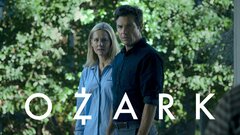 Ozark
where to stream
Powered by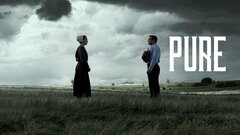 Pure
where to stream
Powered by