ABC Unveils Fall Schedule: Wednesday, Thursday Remain the Same; The Muppets to Air on Tuesdays
It's time to play the music, it's time to light the lights: ABC will reintroduce The Muppets on Tuesdays at 8/7c this fall.
That's one of the few changes coming to ABC this fall, as the network's successful Monday, Wednesday and Thursday lineups remain the same. The network is making its biggest gamble on Sunday night, where it will launch two new shows back-to-back at 9/8c and 10/9c: Oil and Of Kings and Prophets.
Set in North Dakota, Oil stars Don Johnson and Chace Crawford in a soap about oil, power and money. Of Kings and Prophets is a biblical drama starring Ray Winstone.
ABC will only debut four new shows in the fall, saving the lion's share of its new series for midseason. Besides Oil and Kings, the new FBI thriller Quantico will air behind Marvel's Agents of S.H.I.E.L.D. on Tuesdays at 10/9c (filling the slot formerly held by the now-canceled Forever).
The only other freshman entry in fall: Dr. Ken, starring Community's Ken Jeong, will air Fridays at 8:30/7:30c behind Last Man Standing.
"Our new slate of shows continues the momentum from last year," says ABC Entertainment Group president Paul Lee, whose network improved its adults 18-49 ratings last season.
Following the lead of Fox and NBC, which also aren't making any major moves with existing fare, ABC is just moving one of its shows, and it's a minor shift: Fresh Off the Boat will slide down half and hour, to 8:30/7:30c, in order to make room for The Muppets.
ABC didn't mess with success on Thursdays, where its Shonda Rhimes lineup (Grey's Anatomy, Scandal, How to Get Away with Murder) stays put. It also didn't touch Wednesday, where the family sitcom 4-pack The Middle, The Goldbergs, Modern Family and Black-ish continue to lead into Nashville.
The big shifts come in midseason, as ABC will—more aggressively than ever—premiere a whole new crop of dramas and comedies to fill the hiatus months when fall shows would have normally gone into repeats. Instead of airing those low-rated repeats, bringing on those additional shows will allow ABC to stick with originals throughout most of the season—but that will come at a price. Not only does that strategy require a heftier programming budget, but ABC's marketing budget will also be stretched.
On Tuesdays, after The Muppets finishes its run, Fresh off the Boat will return to 8/7c, making room for new comedy The Real O'Neals. Also on the night, Agent Carter (now moving to Los Angeles) will once again bridge the gap between two halves of S.H.I.E.L.D. And as Quantico goes on hiatus, new drama Wicked City will fill in at 10/9c.
Wednesday drama Nashville will make way for the Season 2 return of Secrets and Lies in the winter, while Rhimes' new drama The Catch will air Thursdays at 10/9c when How to Get Away with Murder concludes its season season.
Dr. Ken will share the Friday 8:30/7:30c slot with freshman comedy Uncle Buck. On Sundays, Galavant will take the Sunday 8/7c slot when Once Upon A Time is on hiatus, while new drama The Family will take over 10/9c when Of Kings and Prophets is done.
Also back for Season 2 is John Ridley's American Crime, which will feature a brand new story, with some of the show's actors returning in new roles.
Here's ABC's fall schedule:
MONDAY: 8/7c The Bachelor; 10/9c Castle
TUESDAY: 8/7c The Muppets (NEW COMEDY); 8:30/7:30c Fresh Off the Boat; 9/8c Marvel's Agents of S.H.I.E.L.D.; 10/9c Quantico (NEW DRAMA)
WEDNESDAY: 8/7c The Middle; 8:30/7:30c The Goldbergs; 9/8c Modern Family; 9:30/8:30c Black-ish; 10/9c Nashville
THURSDAY: 8/7c Grey's Anatomy; 9/8c Scandal; 10/9c How to Get Away with Murder
FRIDAY: 8/7c Last Man Standing; 8:30/7:30c Dr. Ken (NEW COMEDY); 9/8c Shark Tank; 10/9c 20/20
SATURDAY: 8/7c Saturday Night Football
SUNDAY: 7/6c America's Funniest Home Videos; 8/7c Once Upon a Time; 9/8c Oil (NEW DRAMA); 10/9c Of Kings and Prophets (NEW DRAMA)
More Schedules Announced: What Fox and NBC will air this fall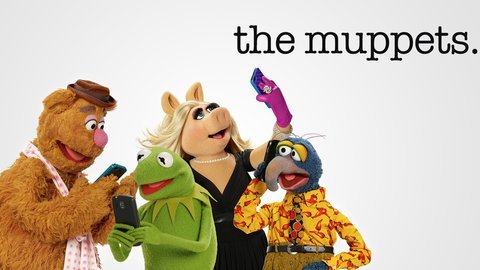 Powered by