ABC Confirms 22 Returning Shows: Scandal, American Crime, Agent Carter, Fresh Off the Boat, More
ABC is bringing back 23 of its current shows next season, the network confirmed tonight. Some of the pick-ups are no-brainers: Shonda Rhimes' triumvirate of dramas—Scandal, Grey's Anatomy and How to Get Away With Murder—will be back, along with Marvel's Agents of S.H.I.E.L.D. and Modern Family.
First-year and on-the-bubble shows are breathing a sigh of relief after getting the go-ahead: American Crime and Secrets and Lies are getting sophomore seasons, as are Fresh Off the Boat, Galavant and Marvel's Agent Carter.
Canceled, however, are freshman series Cristela and Forever, as well as sophomore entry Resurrection. Reality show The Taste is also gone.
A full list of ABC's confirmed pickups is below.
Dramas
Castle (Season 8)
Grey's Anatomy(Season 12)
How to Get Away With Murder (Season 2)
Marvel's Agents of S.H.I.E.L.D (Season 3)
Nashville (Season 4)
Once Upon a Time (Season 5)
Scandal (Season 5)
American Crime (Season 2)
Secrets and Lies (Season 2)
Marvel's Agent Carter (Season 2)
Comedies
black-ish (Season 2)
Fresh Off the Boat (Season 2)
The Goldbergs (Season 3)
The Middle (Season 7)
Modern Family (Season 7)
Galavant (Season 2)
Alternative
The Bachelor (Season 20)
America's Funniest Home Videos (Season 26)
Dancing With the Stars (Season 21)
SharkTank (Season 7)
Beyond the Tank (Season 2)
20/20
Canceled
Cristela
Forever
Resurrection
The Taste
Still Undetermined
Last Man Standing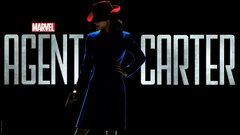 Powered by