Where's Perry? Disney Ends Phineas and Ferb's Run; Finale to Air in June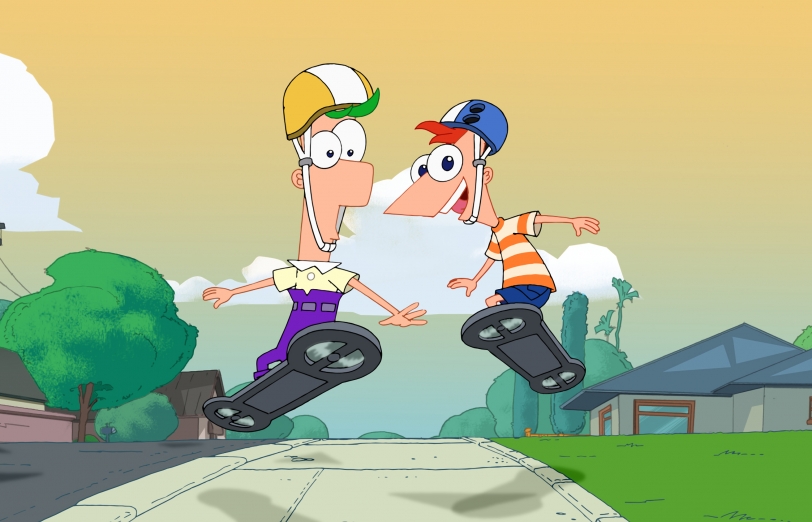 Summer's finally over for Disney's Phineas and Ferb. In news sure to rock the entire Tri-State Area (and far beyond), the animated hit is ending its run after 126 episodes, five one-hour specials and a Disney Channel movie.
No, this isn't an evil plot hatched by the madcap Dr. Heinz Doofenshmirtz. Phineas and Ferb creators Dan Povenmire and Jeff "Swampy" Marsh are sticking at Disney Television Animation, but moving on to produce the new animated cartoon Mikey Murphy's Law.
Phineas and Ferb will wrap its run on Friday, June 12 at 9/8c with one final episode on Disney XD, "Last Day of Summer." Leading up to the series end, Disney XD will air every Phineas and Ferb in a 73-hour marathon beginning Tuesday, June 9 at 8/7c.
Phineas and Ferb's theme song famously declares that there are "104 days of summer vacation," and in every episode, the stepbrothers make the most of it by building wild and fantastical inventions—to the chagrin of their older sister, Candace. In the finale, summer is ending, and Candace has one last chance to bust her brothers. After she's foiled (as usual), Candace sets off Dr. Doofenshmirtz's "Do-Over-Inator," which causes rips in the space-time continuum and the disappearance of her brothers.
Disney Channel and Disney XD will continue to air repeats of Phineas and Ferb. The final stand-alone special "The O.W.C.A. Files," about Perry the Platypus ("Agent P") and other animal agents, will air this fall.
Phineas won three Emmy Awards and was the No. 1 animated series among kids 6-11 from 2008 to 2013. The 2011 TV movie Phineas and Ferb: Across the 2nd Dimension is still the No. 1 animated telecast in cable history among kids 2-11, and is among the top 5 cable TV movies of all time with total viewers.
News that Phineas had ended regular production came last year, but Povenmire and Marsh had continued work on the hour-long specials. "It's the first time we've ever had a hiatus," Povenmire said in October. He also confirmed that plans for a theatrical movie had been put on "indefinite hold."
As for Mikey Murphy's Law, the new show will follow the adventures of the fictional great-great-great-great grandson of the man who inspired "Murphy's Law." The new show, which premieres in 2017, is created and executive produced by Povenmire and Marsh for Disney Television Animation. Mikey will also be staffed by former Phineas producer/director Robert F. Hughes, story editor Scott Peterson and staff writers Joshua Pruett, Dani Vetere and Martin Olson.
Disney XD senior vice president of programming and general manager Marc Buhaj called landing the new show a "coup." "Dan and Swampy are two of the most respected and proven show creators in the animation series business," he says. "They are incredibly gifted storytellers who have a track record of creating smart, original and relatable characters that are universally appealing to both kids and families."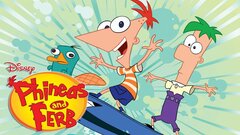 Powered by