Sneak Peek: First Photo of Jane the Virgin's Baby (And What's Ahead in the Finale)
Watch out world, Baby Villanueva is on the way! The photo above offers a sneak peek at the little bundle of joy in next Monday's Jane the Virgin finale–but is it a boy or a girl for Jane (Gina Rodriguez) and Rafael (Justin Baldoni)?
The only thing executive producer Jennie Urman will ­divulge about the top-secret final episode of Season 1 is that the ­accidentally inseminated Jane will give birth. "Because we started with the telenovela form, by the end of the season we wanted to finish a story–or a chapter of that story–and then move on to the next installment," she says.
But before the labor pains start, Jane has a few more growing pains to endure. "She's at a crossroads," says Urman, "professionally, personally, and romantically." After realizing just how dangerous the hotel can be (two murders, one grandma pushed down the stairs), Jane has decided to quit her job at the Marbella and ask baby ­daddy Rafael for sole custody.
This all comes just as Rafael realizes that breaking up with Jane was a huge mistake and he needs to do everything he can to win her back. But even that might not be enough, according to Urman. "The big question is: Is it too late?"
Jane the Virgin, Monday, May 11, 9/8c, The CW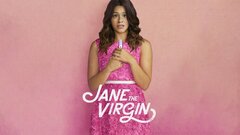 Powered by