Keeping Up With the Kardashians to Air a 2-part About Bruce Special Keeping Up With the Kardashians to air a 2-part About Bruce special
Watch Kris Jenner tearfully break her silence on the Bruce Jenner special, airing May 17 and May 18.
Will Forte: Last Man on Earth's big season finale ending twist wasn't planned from the start
There was a hint of something in the pilot, but Forte says: "No. We had no idea. It wasn't until the fifth episode that we wrote that up and we all loved it." PLUS: Forte says there's something "really fun" planned for the Season 2 premiere, Forte explains why Phil was such a jerk this season, and how other post-apocalyptic shows influenced The Last Man on Earth.
"Big Bird" was almost on the doomed space shuttle Challenger
Caroll Spinney reveals he was supposed to be on the 1986 mission that ended in tragedy. But NASA scrapped the plan because his suit wouldn't fit in the shuttle.
Is Hilary Duff filming a Tinder reality show?
According to TMZ, Duff has been filming her Tinder dates (nine so far) in hopes of using the footage for a reality show.
Jimmy Fallon helps Bono recreate his bike accident
On Sunday, The Tonight Show host and the U2 frontman were spotted riding bikes together. U2 is scheduled to visit Fallon on Friday.
Vampire Diaries boss says she begged Nina Dobrev to stay
"Nina had said earlier this year that she wanted to be done and we spent a little bit of time trying to talk her out of it," says exec producer Julie Plec.
BBC has reportedly found a new trio of Top Gear presenters
Life On Mars star Philip Glenister, former model Jodie Kidd and TV presenter Guy Martin are reportedly the favorites to replace Jeremy Clarkson, Richard Hammond and James May.
Star Trek's Grace Lee Whitney dies
Whitney, 85, played Yeoman Janice Rand, Captain's Kirk's assistant, on the first eight episodes before reprising the role in the movies.
IFC developing 101 Ways To Kill Your Ex
The proposed comedy will follow a man and a woman as they team up to "exact down and dirty revenge on the lovers who did them wrong."
Game of Thrones went off-book to fix its 3 weakest characters
Jon Snow, Sansa Stark and Stannis Baratheon have all become interesting this season thanks to the show's creators deviating from George R.R. Martin's books. PLUS: The children are taking center stage, this is Carice van Houten's favorite Melisandre season, how the Grateful Dead influenced George R.R. Martin's writing, "Ser Barristan" learned he shouldn't have read the books, last night's episode was especially brutal for book readers, Sons of Harpy excelled by celebrating the ordinary, a lot of work goes into each week's main title sequence, how Lancel Lannister became such a brutal figure, Maisie Williams admits Arya Stark is "a bit of a bitch," was a huge book fan theory confirmed on last night's episode?, Nikolaj Coster-Waldau on working with "Bronn," and why GoT has the best action sequences.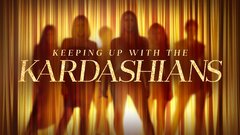 Powered by