Orange Is the New Black to Feature a Martha Stewart-Inspired Character Orange Is the New Black to feature a Martha Stewart-inspired character
Creator Jenji Kohan revealed she'll be doing a takeoff on Martha's prison stint in Season 3. Kohan admits she took liberties with her Martha-like character. For instance, she'll be Southern.
After winning an Oscar, JK Simmons is returning to TV for a Starz series
Simmons, who a year ago was starring on the NBC sitcom Growing Up Fisher, will return to the small screen in the supernatural thriller Counterpart.
ABC's The Muppets revival will be "more adult," delving into their personal lives
The new Muppets show will be a mockumentary with a "30 Rock feel," according to Entertainment Weekly. Here's ABC's official logline: "The Muppets return to prime time with a contemporary, documentary-style show that—for the first time ever—will explore the Muppets' personal lives and relationships, both at home and at work, as well as romances, break-ups, achievements, disappointments, wants and desires; a more adult Muppet show, for kids of all ages."
Game of Thrones piracy hits a record high
The Season 5 premiere was downloaded a record 13 million times, with 10% coming from the United States.
Jeff Garlin offered Jon Stewart a guest role on The Goldbergs
Garlin cracked up Stewart on The Daily Show when he said, "On behalf of ABC, and Sony Pictures Television, I am offering you a role on The Goldbergs as my new friend, Toby—that's what the writers came up with, Toby—Schwartz."
Inside Amy Schumer used Friday Night Lights to tackle rape culture
Schumer, playing Tami Taylor, was joined by Josh Charles to call out the rape culture in football. PLUS: "Tami Taylor" loved the spoof, Schumer faceplanted in front of Kim and Kanye at the Time 100 gala, and Schumer had an "emotional day" filming with Tina Fey, Julia Louis-Dreyfus and Patricia Arquette.
Silicon Valley's Kumail Nanjiani says fans are yelling his filthiest lines at him
He tells Seth Meyers it's particularly embarrassing when it happens when he's with his parents.
Did Letterman tell a sexist joke to his audience before his show?
Page Six reports Dave stunned his audience by offering a college staffer this advice: "Treat a lady like a whore, and a whore like a lady." PLUS: Paul Rudd shows Dave his unofficial Letterman fan club card.
Oops: Today calls Lorne Michaels "Lauren"
This morning's graphics flub was fixed for he West Coast broadcast.
Coming in 20 years: Fullest House
Don't be surprised if there's another Full House reboot in 2035.
Preacher adds W. Earl Brown
The Deadwood alum will play Sheriff Hugo Root, the "mean-hearted" father of Arseface, on the AMC series.
Chicago Fire boss: "We try to honor what really goes on in a firehouse and there is turnover"
Showrunner Matt Olmstead talks about the latest departure.
Fresh Off the Boat ends Season 1 looking likely to be renewed
Last night's ratings were steady with last week's numbers.
Jimmy Kimmel gets J.J. Abrams to make out with Chewbacca
They were the latest to take part in the Twizzler Challenge for Autism Awareness.
James Corden can rap, too
The Late Late Show host showed off his rapping skills performing with Mark Ronson.
Sherlock will go back in time to 1895
Co-creator Mark Gatiss has revealed what year exactly the Victorian-themed Sherlock special will be set.
Seinfeld gets action figures
A toymaker has created action figures for all the Seinfeld characters, including Puddy, Frank Costanza and Newman.
Paris Hilton's Simple Life chihuahua Tinkerbell dies at age 14
The pooch was featured on Hilton's reality show and in talk show appearances.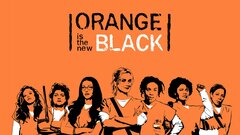 Powered by