Miss USA Pageant to Stream Online After TV Broadcast Axed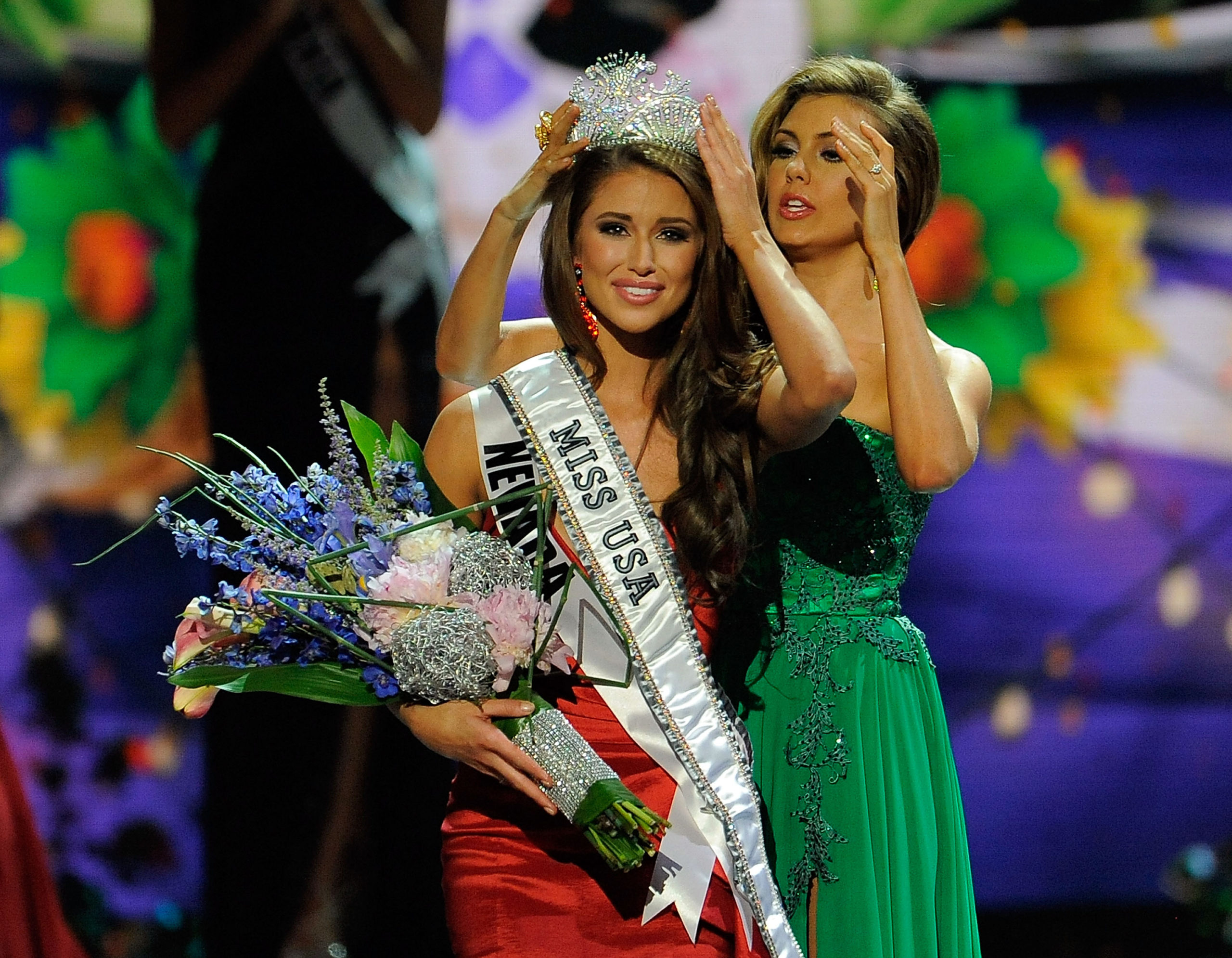 NBC won't be televising the sequins and spectacle of the Miss USA pageant this year, but fans will still be able to watch as the July 12 event is live-streamed on the pageant's website.
A spokesperson for the organization confirmed to TV Insider today that online viewing opportunities are planned now that the TV broadcast has fallen victim to NBC's feud with Donald Trump. The network yesterday announced it wouldn't air the pageant and was severing ties with the business mogul and presidential candidate after his disparaging remarks about Mexican immigrants. NBC co-owns the Miss USA and Miss Universe pageants with Trump.
After the announcement, the pageant vowed it would carry on as scheduled at the Baton Rouge River Center in Louisiana. Those looking to see the event in person might still be able to snag tickets—there are plenty of middle-tier seats from $75-$200 still available. More details about streaming opportunities are forthcoming.
The Miss Universe Organization, which manages Miss Universe, Miss USA and Miss Teen USA, distanced itself from Trump in a statement earlier today, saying:
"The Miss Universe Organization is built on a foundation of inclusion and continues to be a celebration of diversity and of all cultures. This year's Miss USA contestants represent many different ethnic backgrounds, including six Latinas (four of whom are of Mexican descent) … We continue to welcome those from all backgrounds to enter our system. Our franchisees work tirelessly every day to empower young women to be confident and to be their personal best while raising awareness and millions of dollars for philanthropic endeavors."
Without mentioning Trump's name or his specific comments, pageant officials added that "while world politics and other influences will undoubtedly play a role, the pageant will always seek to transcend controversy. It is unfortunate that recent events beyond our control have only served to negatively impact the women who participate in the pageants, our state directors, our sponsors and our fans."
But the controversy around its co-owner has hurt Miss USA: Farouk Systems, a hair product company, withdrew its sponsorship; co-hosts Cheryl Burke and MSNBC anchor Thomas Roberts today pulled out as hosts, while Roselyn Sanchez and Cristian de la Fuente announced earlier they would not lead the Spanish-language simulcast on Univision.
But losing its TV time might be the biggest blow. "The television part of the pageants is what makes them viable," says Bill Carroll, Vice President of Katz Television Group. Last year's Miss USA averaged a modest 5.6 million viewers. But no matter the ratings, ad dollars will be difficult to come by if Trump is controversial enough to deter sponsors. "If Trump wants to hold onto the property, he will have an uphill battle," says Carroll.
But the analyst says that if Trump sells his stake, other media outlets might be more interested in picking up the show. "These pageants would probably be a plus; live events seem to have a special place for viewers. The brand has been hurt, but probably not beyond being helped."
Amanda McGrath contributed to this report.