NBC Ends Relationship with Donald Trump; Dumps Miss USA/Miss Universe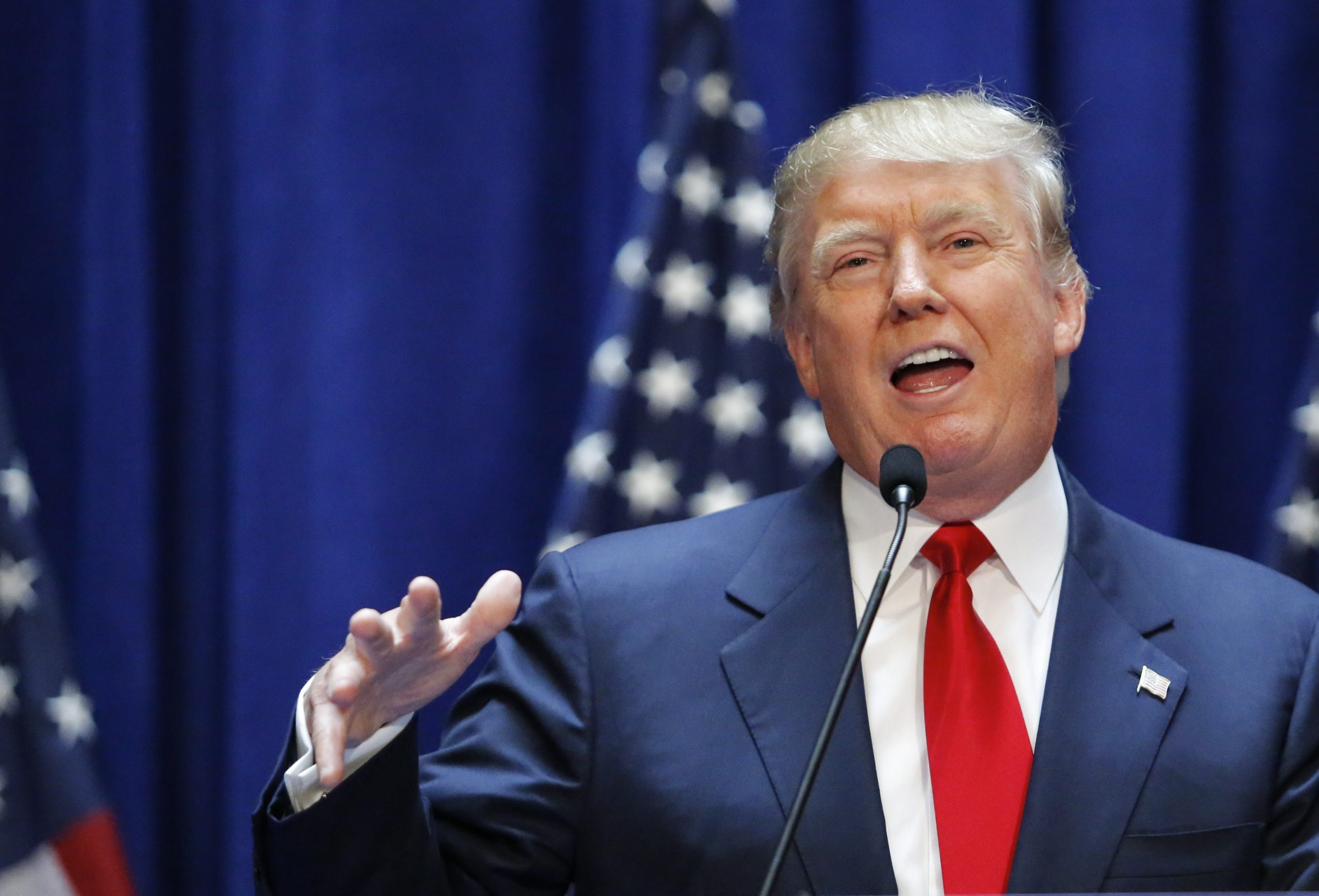 NBC has said "you're fired" to Donald Trump.
Days after Univision ended its relationship with Trump and yanked plans to simulcast the Miss Universe pageant in Spanish, NBC has done the same. That means the Miss USA pageant, which was set to air live Sunday, July 12 at 8/7c on NBC from the Baton Rouge River Center in Baton Rouge, La., will not air on the network.
NBC has waived its rights to the pageant, which means Trump Pageants is free to find a new broadcast home. Long-term, NBC will also look to dissolve its co-ownership of Miss USA and Miss Universe with Trump.
Also, insiders say NBC will indeed look to continue The Apprentice/Celebrity Apprentice franchise without Trump's involvement. Executive producer Mark Burnett may be casting for a new tycoon to host.
Univision's decision to drop its relationship with Trump has led to legal threats from the presidential candidate; Trump is now leveling the same toward NBC. The decisions by both NBC and Univision came after Trump accused "killers and rapists" of sneaking over the border from Mexico.
In response, Trump said in a statement that he stood by his statements on illegal immigration, and called NBC "weak" and "trying to be politically correct." He also added that "their contract violating closure of Miss Universe/Miss USA will be determined in court," and took a shot at former NBC Nightly News anchor Brian Williams.
According to the National Hispanic Media Coalition, the announcement came following a Friday meeting between NHMC's President and CEO, Alex Nogales, NBC Entertainment Chairman Bob Greenblatt and NBC Entertainment President Jennifer Salke. According to the group, "At the meeting, Nogales insisted that NBC Universal sever all ties with Trump, noting mounting grassroots pressure from the Latino community, as well as organized efforts from the National Hispanic Leadership Agenda's Media Committe."
The group added: "Today, hundreds of thousands of Latinos and non-Latinos cheer NBC Universal and its parent company Comcast for severing their relationship with Donald Trump for his bigoted, racist, anti-Latino rant. NBC Universal/Comcast, to its credit, moved to disassociate itself from a man who has either failed to realize or to accept that hate speech against any and all communities will no longer be tolerated."
Here's NBC's statement:
"At NBC, respect and dignity for all people are cornerstones of our values.

"Due to the recent derogatory statements by Donald Trump regarding immigrants, NBCUniversal is ending its business relationship with Mr. Trump.

"To that end, the annual Miss USA and Miss Universe Pageants, which are part of a joint venture between NBC and Trump, will no longer air on NBC .

"In addition, as Mr. Trump has already indicated, he will not be participating in The Apprentice on NBC.

"Celebrity Apprentice is licensed from Mark Burnett's United Artists Media Group and that relationship will continue."
And here's Trump's retort:
"As of today, Donald J. Trump is no longer affiliated with NBC. Mr. Trump stands by his statements on illegal immigration, which are accurate. NBC is weak, and like everybody else is trying to be politically correct— that is why our country is in serious trouble.

"Mr. Trump says, 'We must have strong borders and not let illegal immigrants enter the United States. As has been stated continuously in the press, people are pouring across our borders unabated. Public reports routinely state great amounts of crime are being committed by illegal immigrants. This must be stopped and it must be stopped now. Long ago I told NBC that I would not being doing The Apprentice because I am running for President in order to Make our Country Great Again.'

"Mr. Trump continued, 'If NBC is so weak and so foolish to not understand the serious illegal immigration problem in the United States, coupled with the horrendous and unfair trade deals we are making with Mexico, then their contract violating closure of Miss Universe/Miss USA will be determined in court. Furthermore, they will stand behind lying Brian Williams, but won't stand behind people that tell it like it is, as unpleasant as that may be.'"
Trump has admitted to the press that NBC did not want him to run for president. According to various press reports, Trump addressed the NBC situation while speaking in Chicago: "Whatever they want to do is O.K. with me," he said. "I've had a lot of great relationships with NBC, I think as far as ending the relationship, I have to do that, because my view on immigration is much different than the people at NBC."
During a similar flirtation with running in 2011, he appeared at the NBC upfront presentation to advertisers in New York to announce that he wouldn't run, and reaffirm his commitment to Celebrity Apprentice.
This time, due to equal time rules, Trump was already unable to appear on Celebrity Apprentice while on the campaign trail. But his incendiary language forced NBC to take the bolder step to sever ties.
NBC and Trump had been partners in the Miss Universe Organization (which includes Miss USA, Miss Universe and Miss Teen USA) since 2002. (Before that, Trump had outright owned the pageants, which previously aired on CBS.)
The Miss USA pageant was not a huge ratings draw; last year's telecast, which aired June 8, 2014, averaged 5.6 million viewers.
The change also means NBC talent will likely no longer be involved in the pageant, even if it moves forward this year. Thomas Roberts, host of MSNBC Live with Thomas Roberts, was slated to host the competition along with Cheryl Burke of NBC's I Can Do That. Jeannie Mai, a fashion correspondent for Today, was to be the behind-the-scenes commentator.
Among the judges, Zuleyka Rivera, who was crownded Miss Universe in 2006, had already announced that she was bowing out due to Trump's statements.
Insiders at NBC, meanwhile, said they were aware that Trump would threaten legal action against the company, just as he has against Univision. And indeed, in Chicago he told reporters that he would "probably" sue NBC.
Tension between Trump and Univision has elevated in recent days, as Trump has banned Univision employees from Trump properties, while Univision has forbid staffers from utilizing Trump facilities on the company's dime.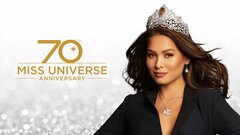 Powered by