MTV Cancels Eye Candy, Victoria Justice Announces on Twitter MTV cancels Eye Candy, Victoria Justice announces on Twitter
"I wanted you guys to hear it from me first, that the cast and I received news that Eye Candy will not be returning for season 2″ the actress wrote in an extended tweet. "Even though a lot of you are going to feel sad/angry, please know that playing Lindy Sampson, is something that I loved and I will hold dear to my heart."
Jon Stewart hated the prospect of another presidential election, so he decided to leave The Daily Show
"I'd covered an election four times, and it didn't appear that there was going to be anything wildly different about this one," The Daily Show host says in an interview with The Guardian, adding: "Honestly, it was a combination of the limitations of my brain and a format that is geared towards following an increasingly redundant process, which is our political process. I was just thinking, 'Are there other ways to skin this cat?' And, beyond that, it would be nice to be home when my little elves get home from school, occasionally."
William Shatner plans to write a book about his friendship with Leonard Nimoy
"I've been asked to write a book about it, and I think I will," the Star Trek vet said at he Middle East Film and Comic Con in Dubai.
Letterman pays tribute to Paul Shaffer
Watch 22 years of Late Show highlights of Shaffer set to It's Raining Men. PLUS: Watch The Late Show's compilation of odd Letterman moments.
Erin Andrews' boyfriend arrested for cocaine and ecstasy possession
L.A. Kings star Jarrett Stoll, who's been dating the Dancing with the Stars host since 2013, was taken into custody Friday in Las Vegas.
Zachary Levi and Missy Peregrym are divorcing after less than a year of marriage
The Heroes Reborn star and the Rookie Blue star tied the knot last June.
Good Times actor Ben Powers dies
Powers, 64, played Thelma's husband on the final season of the CBS sitcom.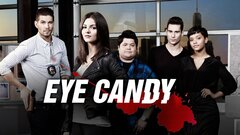 Powered by