What's Worth Watching: 'Rectify', ' Date Night, Aqaurius' and more for Thursday, July 9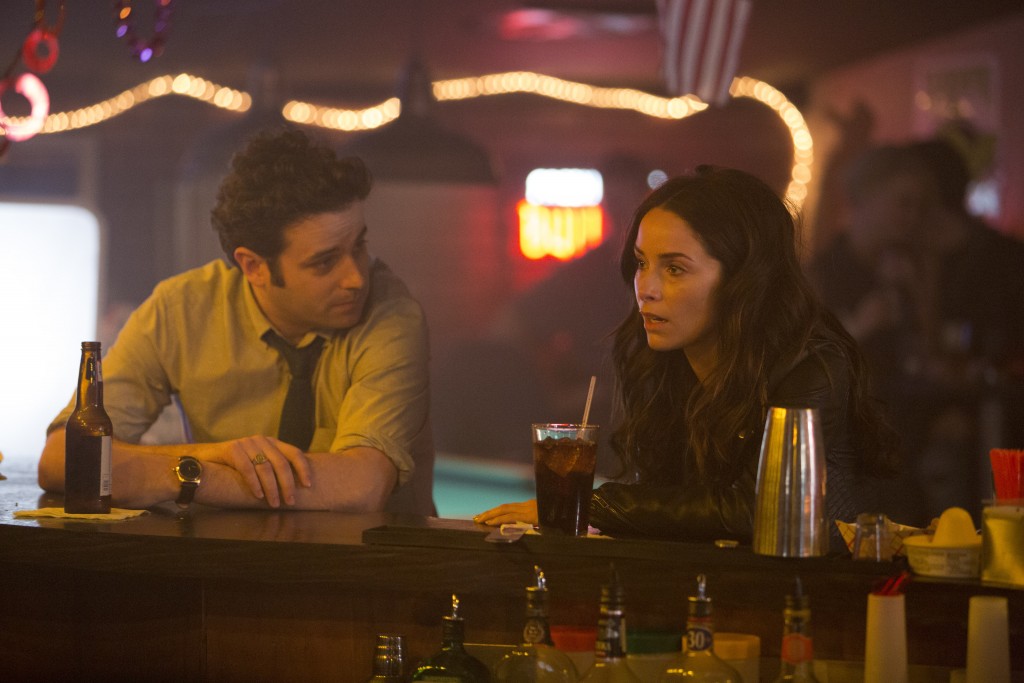 Rectify, "Hoorah" (Thursday, July 9, 10/9c, SundanceTV)
No series uses quiet to suggest the turbulent depths of unsettled lives with more effectiveness than the subtly affecting and powerful human drama Rectify. When lost soul Daniel Holden (Aden Young, gravely excellent), the show's enigmatic hero, encounters a stranger with her child in a public park, he laconically tries to convince her, "I'm nobody to be worried about." And yet we can't help ourselves, and neither can anyone else in this damaged man's orbit in a small Georgia town.
A palpable sadness and equally potent compassion suffuse every frame of this modern parable, depicting Daniel's tentative reemergence into society after nearly 20 years on Death Row. The pensive and outwardly polite Daniel speaks rarely, and even then softly, a puzzle to the family that knows him best, including devotedly distraught mother Janet (J. Smith Cameron) and rebellious sister Amantha (Abigail Spencer). As the new season opens, a plea deal could upend the fragile balance Daniel has so far managed to achieve, and I'd be lying if I said I wasn't worried about what's on the horizon for all of these beautifully observed characters.
DATE NIGHT: You may feel you've stumbled into BBC America territory if you happen across the CW's Dates (9/8c), a most unusual experiment (for this drama-heavy network) imported from Britain's Channel 4, presenting back-to-back half-hour vignettes of bittersweet romantic comedy. First dates, especially blind ones arranged on the Internet, can be torture, as the initial two episodes whimsically illustrate. The first, "Mia and David," is the opposite of a meet cute, as David (Will Mellor, appealingly unaffected) nervously ventures into the world of online dating, only to be confronted with the snide and dismissive, yet undeniably glam, Mia (Oona Chaplin). They're constantly sizing each other up and shooting each other down, and yet there's a spark here.
Which is more than can be said for "Jenny and Nick," the couple in the second story. Jenny (Sheridan Smith) is a schoolteacher on the rebound, another novice to the Internet dating world, and she couldn't have picked a worse match than boorish financier Nick (Neil Maskell). Their encounter has an O. Henry-like vibe, as each is revealed to have a surprising secret side to their character.
Given that several of these folks will recur as the nine-episode season continues, introducing more romantic hopefuls in an interlocking narrative, let's just say that this twisty, tasty diversion is worthy of a second date.
Also Tonight
The Astronaut Wives Club 8/7c, ABC
The launch of Project Gemini means new wives join the group—and a new dynamic forms.
Aquarius 9/8c, NBC
Ken gets great career news, and Hodiak looks for help from a priest and a prostitute.
Dates, Series premiere, 9/8c, The CW
Imported from the U.K., this anthology series features a rotating cast of actors in romantic situations. First up, Broadchurch's Will Mellor and Game of Thrones' Oona Chaplin try out online dating, and—surprise!—one of them isn't too pleased with the results.
The Spoils Before Dying 9/8c, IFC
The body of a saxophone player turns up in the second part of the three-night pulp-noir mini-
series starring Will Ferrell, Kristen Wiig and The Wire's Michael Kenneth Williams.
Wayward Pines 9/8c, Fox
Two residents are injured by an explosion on Main Street, and Ethan will stop at nothing to figure out who's responsible.
Teen Mom 2, Season premiere, 10/9c, MTV
Leah and Corey go head-to-head in a heated court battle while Javi finds something incriminating on Kailyn's phone.
Sports Highlights
Wimbledon 8am/7c, ESPN Women's semifinals
PGA Tour Golf 4/3c, Golf Channel John Deere Classic
CONCACAF Gold Cup Soccer 9:30/8:30c, Fox Sports 1 Mexico vs. Cuba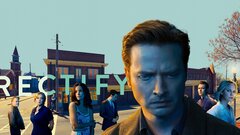 Rectify
where to stream
Powered by