Animal Planet! 5 Things You Need to Know About Season 3 of 'Zoo'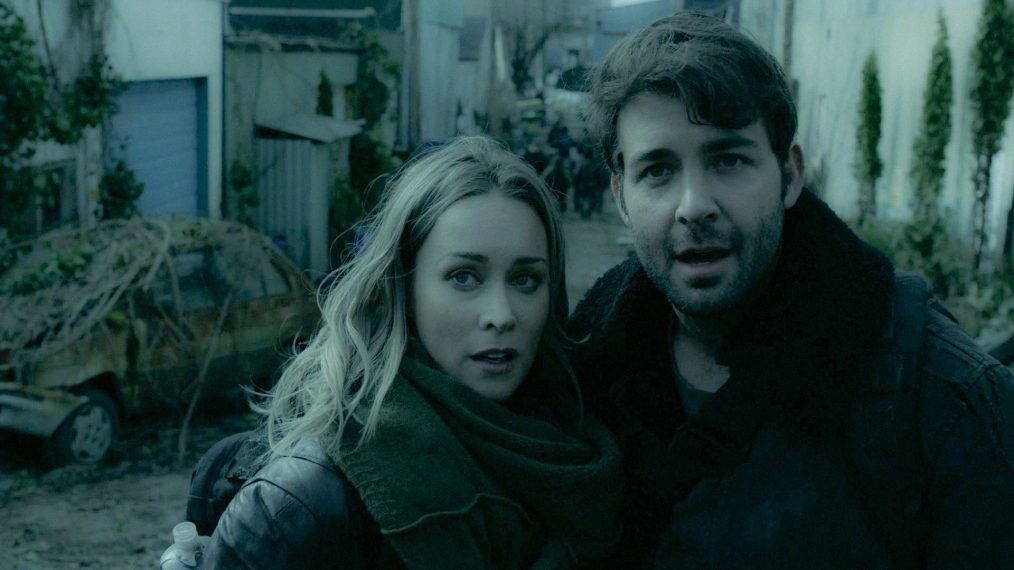 Who's afraid of a hybrid wolf? The genetically modified, razor-backed creatures (think: Rin Tin Tin with added muscle and a Mohawk made of bone) had no trouble escaping from captivity in last summer's Zoo finale. When Season 3 picks up, time has already jumped ahead 10 years—it's now 2027—and the creatures have laid siege to the West Coast of the Americas, where hero zoologist Jackson Oz (James Wolk) helps human refugees reach safety. Even worse: Bigger, scarier, hairier mixed-species monsters have begun to emerge. And you thought the lions, tigers and bears in the first two seasons were killer! If only Mitch Morgan (Billy Burke), the one animal pathologist who can end the carnage, weren't long dead. Or not! We asked Wolk and executive producer Josh Appelbaum for more intel on what's about to hatch on Zoo.
1 Mitch is alive! His daughter Clementine (Gracie Dzienny) wasn't horsing around last season when she told safari guide Abraham (Nonso Anozie) that her father hadn't really been ravaged by the wolves. Where Mitch is and why he's there are revealed in the premiere—and the answers involve the series' new villain, Abigail (Athena Karkanis), who is also mysteriously connected to Jackson and the hybrids. "She's deeply troubled," Appelbaum warns, "and obsessed with harming others."
2 Not all hybrids are created equal. The new breeds, designed by scientists to tussle with mankind, will only get more frightening. First up: A woolly mammoth-cum-rhinoceros."Woolly mammoths are already badass," Wolk says. "Now imagine a pissed-off woolly mammoth with hybrid rhino blood. It's going to destroy everything in its way."
See Also
The 'Zoo' gang is back together and judging from these exclusive photos, it looks like they're ready to kick some serious a**.
3 America is divided. When the new beasts began to push inland, the government built a barrier to separate the safe zone in the East from the hybrid zone in the West. Let's just say that the housing market is certainly better in one section than in the other. "The East Coast has water and energy," Wolk says. "In the West, you're in the sticks. You're deep in this wild world where people are just trying to survive."
4 A lot went down in 10 years. Abraham, a former child soldier, became a fertility doctor in the hopes of reversing the worldwide sterilization of humans—a side effect of the complex gas that calmed the animals. His wife, ex-commando Dariela (Alyssa Diaz), is now a stay-at-home mom. Journalist Jamie (Kristen Connolly) is an author. And everyone has secrets. Yet who has the most will surprise you. "Abraham and Dariela seemed to have relationships licked," Appelbaum says about the longtime couple. "There is some juicy stuff between them."
5 Whatever you do, don't feed Jackson after midnight. OK, so he's not exactly a Gremlin, but the blood transfusion that saved him from the same genetic anomaly causing the animals to rage wasn't exactly a cure-all. And the onslaught of the hybrids has unique consequences for the zoologist (who also has a new girlfriend, Tessa, played by Hilary Jardine). He doesn't become an outright superhero, but his physiology does change. Either way, expect even more from Jackson. "This year, I'm playing at being a full-on action star who is constantly on the run," Wolk says. "I feel like I have to stretch before I come to set!"
Zoo, Season Premiere, Thursday, June 29, 10/9c, CBS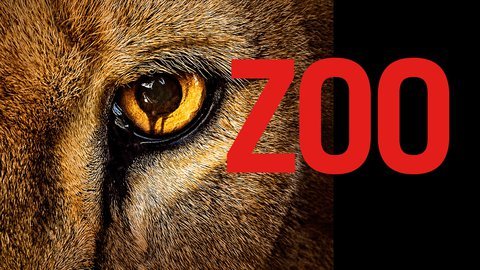 Zoo
where to stream
Powered by